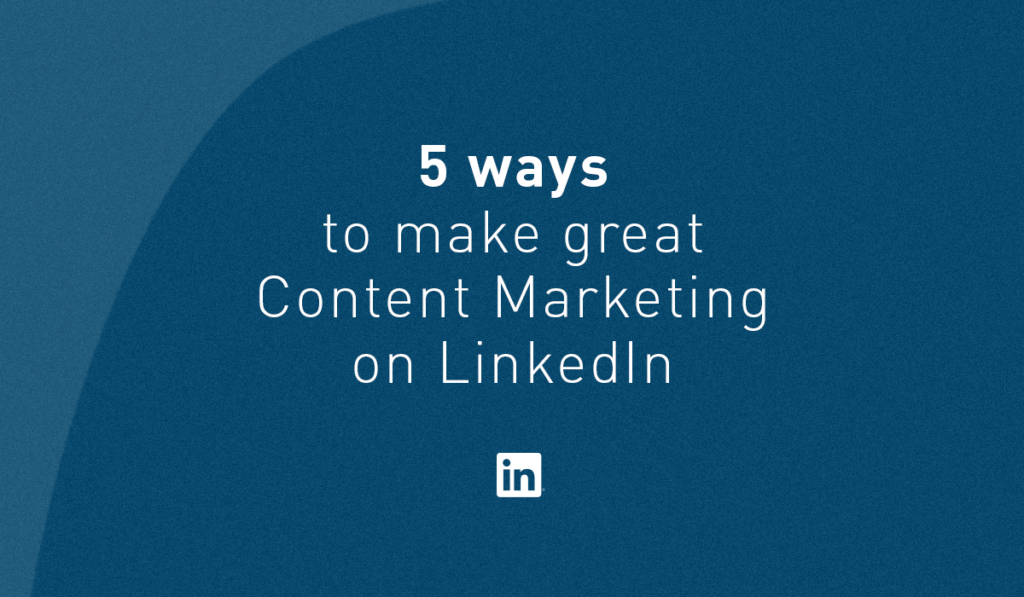 As a busy Marketer, spinning many plates on a daily basis, you're expected to be all things, to all people. You need to know enough about everything, but don't have time to become an expert at everything – particularly in a fast moving digital landscape.

Sound familiar?
We're here to help you!

As an officially certified LinkedIn Content Marketing Partner Agency, we see a lot of nuggets of amazing information come through our Melon patch. And with so many years of insights delivering fantastic customer experiences, beautiful design and content creation we like to share the love.

We talk a lot about content and it's certainly the hot topic for all marketers at the moment. So to whet your appetite here are our 5 tips for improving your Content Marketing on LinkedIn.
1. Get Involved (you've got to be in it to win it)
Post regularly to establish a connection with your audience; 2-5 times a week but content MUST be quality, interesting and relevant to your target audience (more on that later). The post frequency should be formulaic and sustainable by your team e.g. every Tuesday, Wednesday and Thursday at 10.30am for new posts, with shares and conversations in between.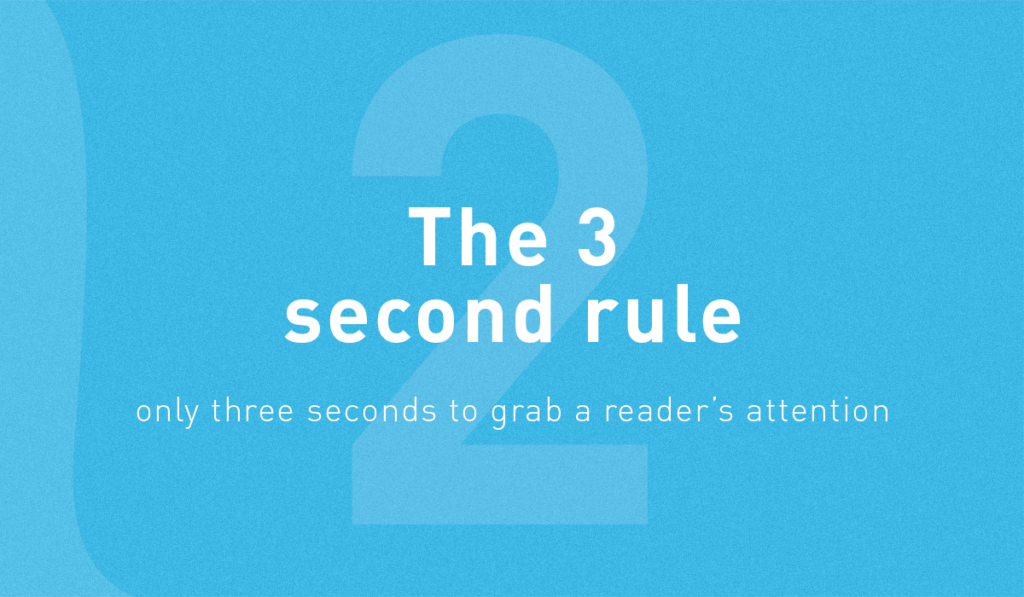 2. The 3 second rule
With only three seconds to grab a reader's attention, use something visually appealing, that stops the scrolling finger in its tracks.

In a nutshell, to create 38% higher engagement, add images and videos to your posts.
Beautiful design will always win out over cheap or generic looking imagery. Your creative agency or Brand Team should have rules around how your brand can be visually translated out to your Content Marketing. If not, click here!

Headlines are crucial in this regard too. Avoid click bait (it does NOT build trust!) but choose a title which piques interest. The headline is the make or break, followed by the opening line…

Don't turn people off with a heavy meal. Keep your nuggets bite sized where possible: a five course degustation is better than one massive bowl of fries… well. Mostly. The sweet spot for a long form blog is 600-1,000 words. Go short if you can. Everyone is time poor.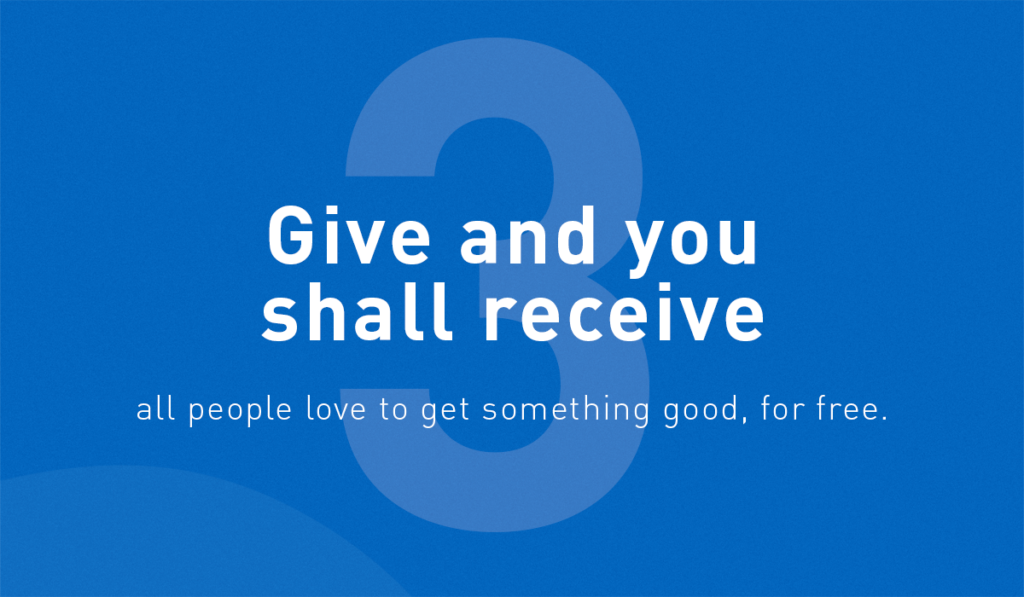 3. Give and you shall receive
Including a link can produce 45% higher follower engagement (than a post with no link).

All people love to get something good, for free. Well, isn't that why you're here? ???? So offering something your target audience finds useful for free, is a great way to win more engagement.

We suggest you don't gate it initially (don't ask for their email). Build rapport and trust with your community first. Give away more valuable information later and ask for content details then*, if you're building a database.

If you want to build an authentic, trusted voice don't sell. Obviously you'll mention where your expertise lies in the narrative but be sure to show your human side #P2PbeforeB2B.

*be very careful to bare in mind spam laws when keeping personal data for eDMs etc [Check ADMA here]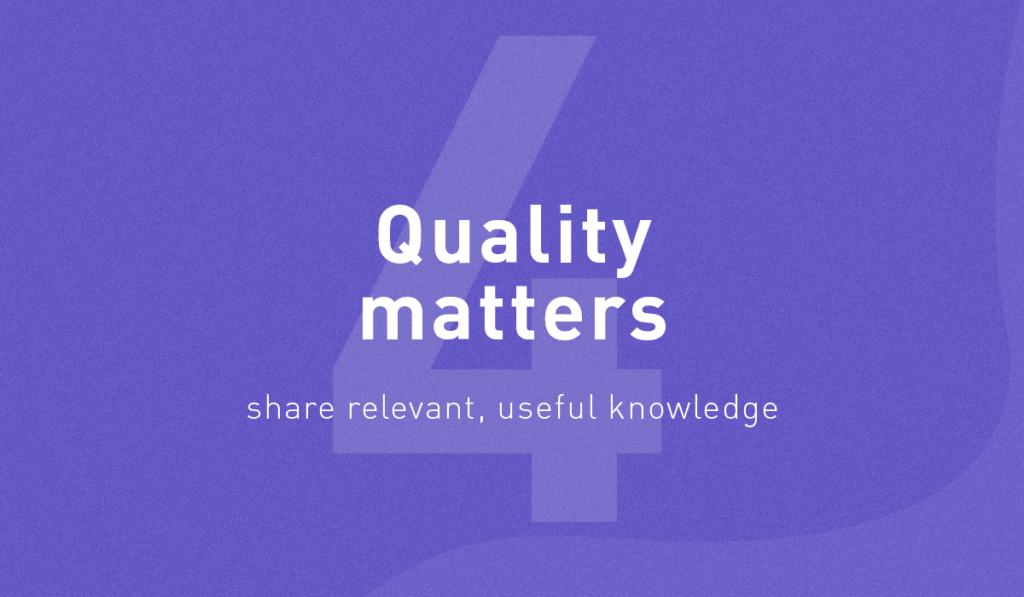 4. The meat (or plant based protein) in the sandwich.
So, let's get to the point. Why are you producing Content Marketing?
Presumably (hopefully!) it's because you're knowledgeable in a certain field.

Don't confuse Content Marketing, with content for marketing. It's easily done – they're literally the same words after all!

For Content Marketing to be effective, be specific about your topic, then create content, share information, be a thought leader on that subject. Treat this separately from your more general digital content creation, which should encompass your business life, human stories and non-work-topics. The two are not the same thing.

So the protein in the meal is the useful, relevant, knowledge feast you're providing to your target audience, which they will want more of. Not to mention building engagement and gaining credibility.

You may know your audience, but working with data is best. You can use the LinkedIn Content Suggestions feature in the admin section of your business page, to understand the trending topics your audience cares most about and ensure your content remains relevant.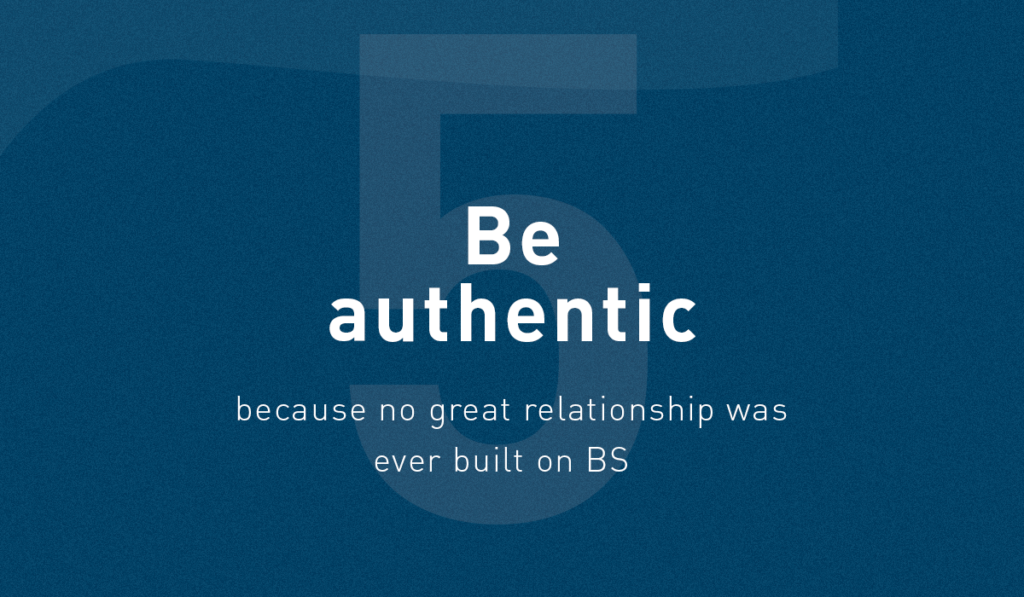 5. Reach for the stars, or rather your target audience.
To grow your community, you're looking for your target audience to see your content. Follow relevant trends on LinkedIn. Comment and react to others posts, engage with your audience.

For more organic reach tips and more, read our post 7 simple steps to boost your Content Marketing reach on LinkedIn.

We hope you find this content useful. If you did, don't forget to let us know! #Letsconnect

You can find many more slices of delicious juicy Melon content in our Blog posts many of them are bite sized, some are a meal, but they are all easily digestible. Check it out.

Need help with your Content Marketing for LinkedIn? Get in touch we love a chat.