Digital Marketing for Higher Ed: A Cheat Sheet 
Being a higher education marketer is like being in high school again: everyone expects you to get an A+ on your KPIs, but you just want to be seen for the amazing brand that you are. 
So how do you become the popular kid when it comes to your prospects? The answer is digital marketing – your highest achiever when lowering your cost per acquisition. 
Read on for our 'cheat sheet' for boosting your brand visibility online.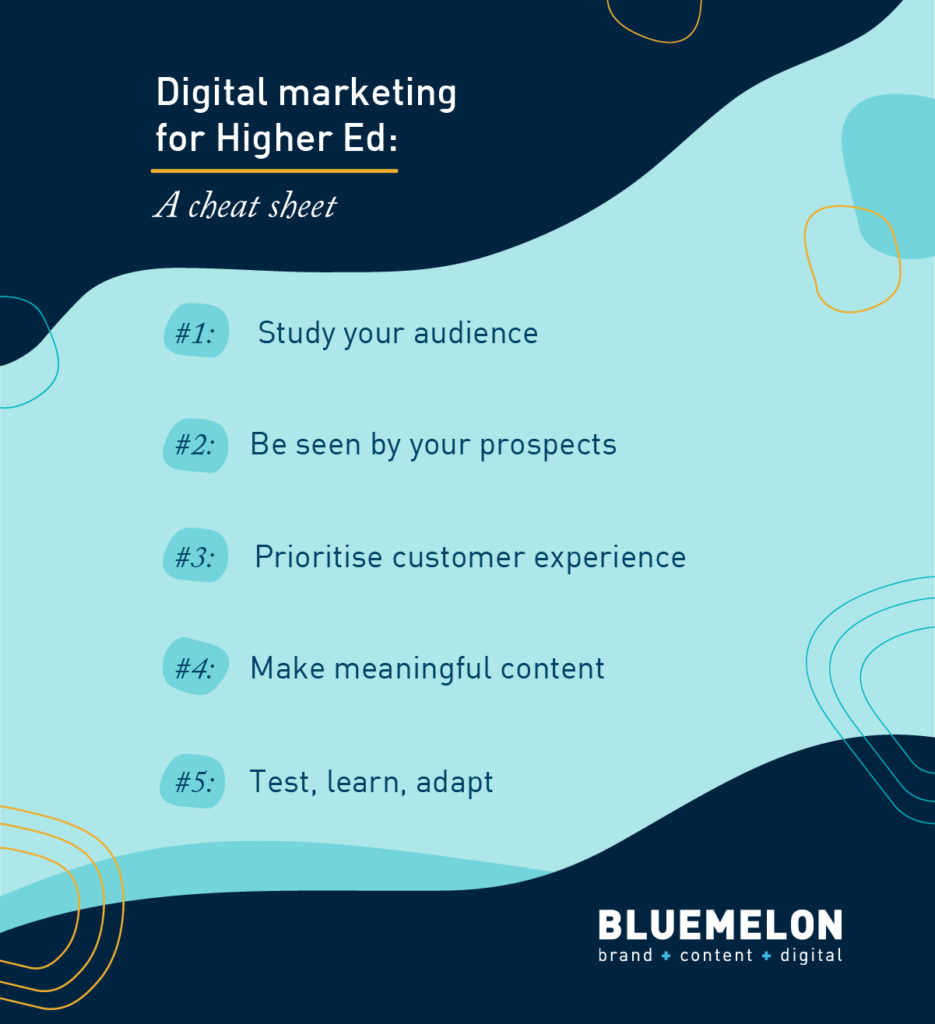 Cheat #1: Study your audience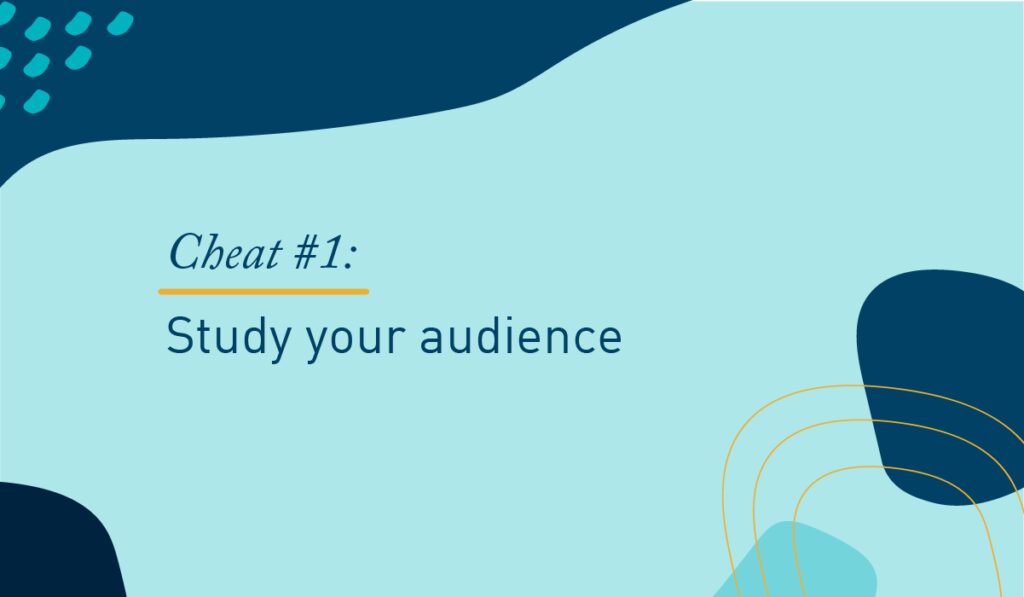 Knowing who you're talking to is the first step to creating an effective higher education marketing strategy.  
'Focus on identifying your target audience and communicating an authentic message that they want and need,' says author and online business strategist Kim Garst. 
Easy to say, but how do you identify your target audience in the first place? 
Beyond surveys, analytics and expensive market research, we recommend LinkedIn Website Demographics. It's a free reporting tool that delves into the professional and academic traits of your website visitors. This is especially useful for understanding international students, whose demographic traits can differ greatly from your local prospects. 
If you haven't reviewed your prospects' demographic profiles since before COVID-19, a refresh may also reveal key insights that you can leverage moving forward. 
Cheat's checklist:
–       Identify website users 
–       Build demographic profiles
–       Tailor content to those profiles
Cheat #2: Be seen by your prospects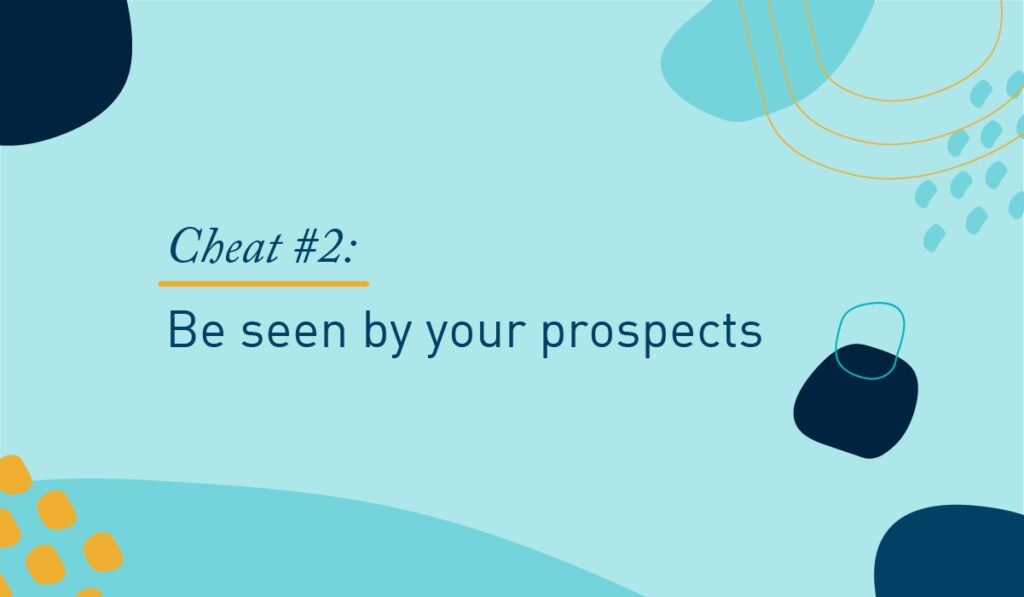 Having worked as LinkedIn's preferred advertising agency partner for the last 8 years, we have created more than our fair share of digital marketing strategies.
We've learned that when it comes to brand visibility on LinkedIn, there are 3 tried and tested ways to target your ads: Matched Audiences, Website Retargeting and Contact Targeting.
Matched Audiences enable you to focus on groups that are most likely to enrol. Website Retargeting is achieved by embedding a LinkedIn Insight Tag – a lightweight piece of JavaScript that enables retargeting and conversion tracking. While Contact Targeting lets you upload your email list or connect your contact management platform.
Master all 3 and you will dominate the LinkedIn universe. 
Cheat's checklist:
–       Matched Audiences 
–       Website Retargeting (LinkedIn Insight Tag)
–       Contact Targeting 
Cheat #3: Prioritise customer experience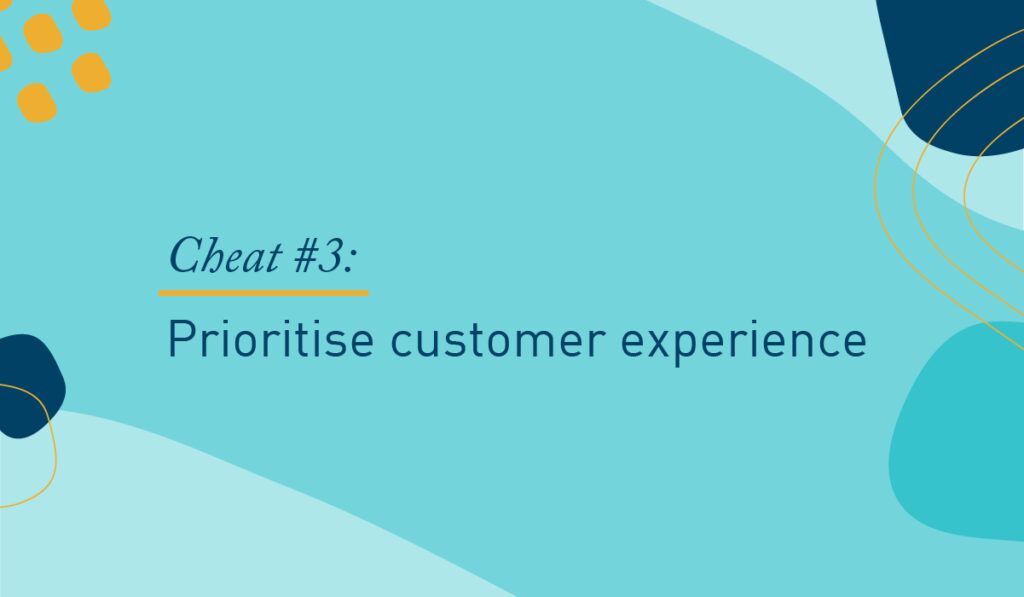 Understanding the path to purchase is marketing 101, but good customer experience (CX) design is what will ultimately drive those conversions. 
It's important to remember that your college or university's advertising is part of a very noisy and cluttered marketplace called The Internet. By utilising CX design and creative best practices, you can serve up content that won't just cut through – it will be relevant to your audience in the moment that they view it.  
Cheat's checklist:
–       Key messaging visible in first 3 seconds 
–       Clear branding 
–       Mobile-first design
–       Employ CX design principles 
–       Short, punchy copy (apply your brand's tone of voice)
–       Video over images where possible 
Cheat #4: Make meaningful content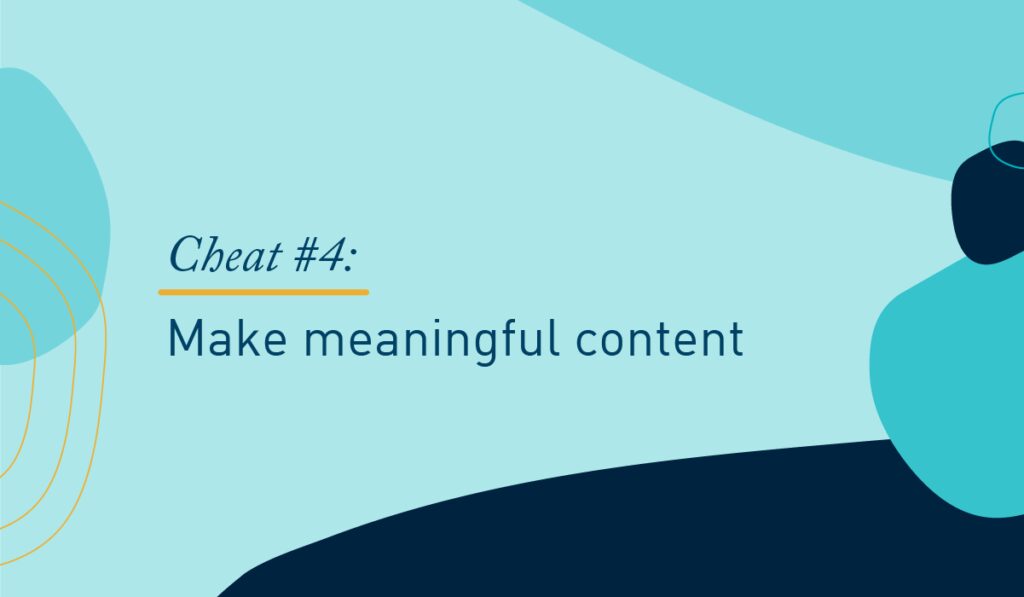 'Quit counting fans, followers, and blog subscribers like bottle caps,' says Amber Naslund, marketing strategist and author. 'Think, instead, about what you're hoping to achieve with and through the community that actually cares about what you're doing.' 
We love this quote because it gets back to the 'why' of what we do. Higher education is a great thing; it opens pathways, gives people purpose and has the power to change lives. It's this meaning that separates content 'fodder' from memorable content that you can feel proud of when your audience judges you on it. Because believe us, they will judge you on it! 
That said, meaningful content isn't hard, it simply requires a little more thought. 
Cheat's checklist:
–       Know your 'why'
–       Weave it into every piece of content 
–       Be consistent with it (even when budget and timings are tight) 
Cheat #5: Test, learn, adapt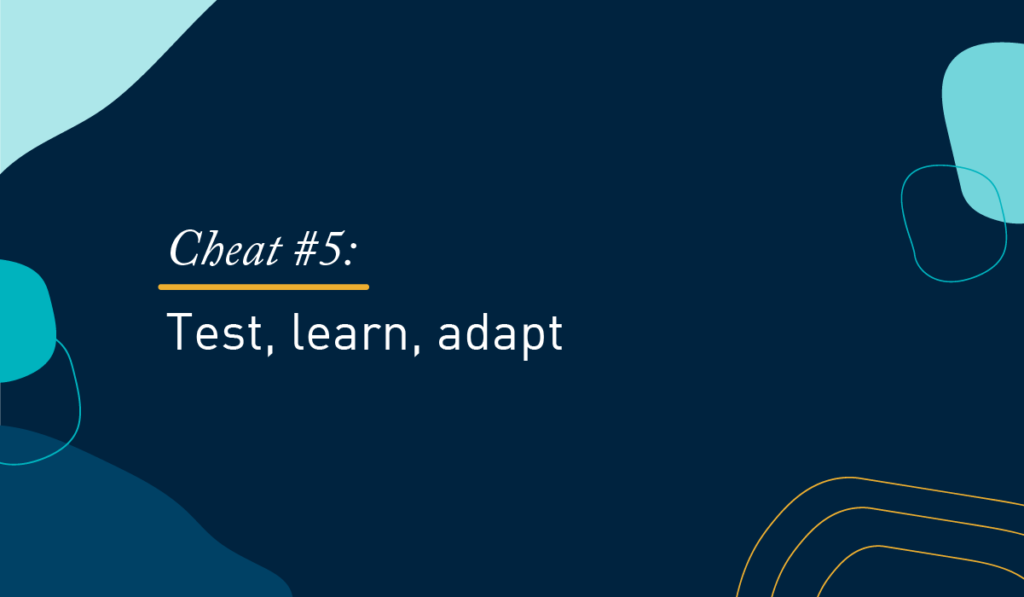 David Ogilvy once said '
Never stop testing and your advertising will never stop improving.' He died in 1999 and never got to see a digital A/B test, but we know he'd approve. 
You see, it's easy to miss the details when we're running the rat race. But implementing your learnings is the single most effective way to optimise your college or uni's marketing budget. It's that simple! 
Cheat's checklist:
–       A/B testing
–       Optimise to your best performing ads
–       Apply learnings for future comms 
Use these simple cheats to plan your next campaign or speak to us, LinkedIn's own preferred agency partner. We can create a personalised LinkedIn Content Marketing Tactical Plan to push your higher education brand to the top of LinkedIn, which is great for your individual KPIs. 
Do you need help with your Digital Marketing?
We can help.