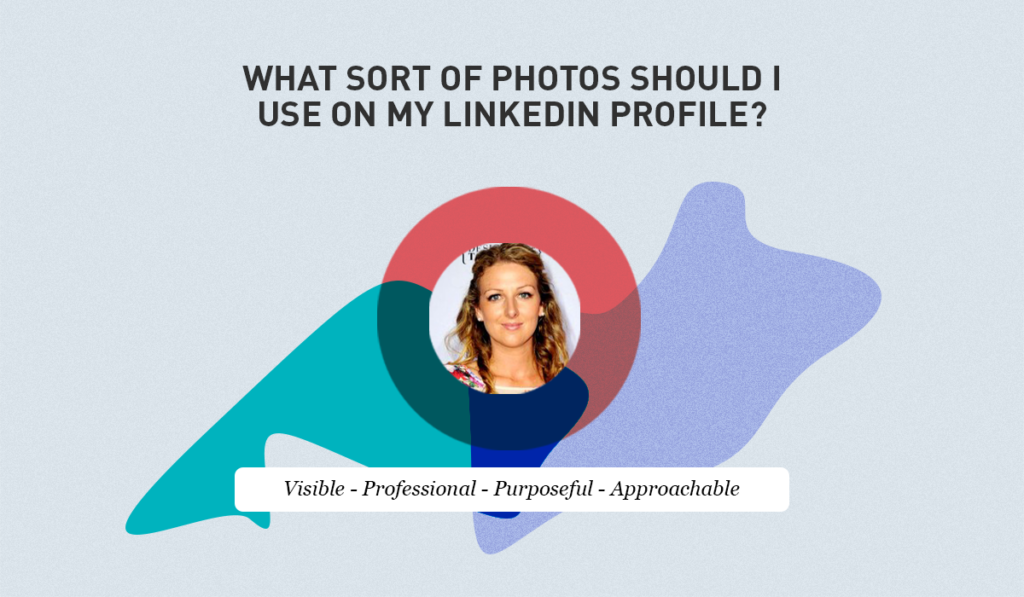 In today's challenging landscape, where face to face interactions are replaced by virtual ones, having a strong professional digital personal brand is a form of currency. Being awesome online and engaging in meaningful, authentic and intelligent ways opens many doors. 

So having an exceptional LinkedIn profile, which tells your story, showcases your unique areas of expertise and that puts you into the sphere of the people and opportunities that you really want to connect with is an asset.

So what can you do on LinkedIn to create an exceptional profile and personal brand? Where should you focus your efforts? Read on for the answers to the 5 most common LinkedIn profile questions to help you create an exceptional profile.

But first, we wanted to let you know that we're a certified LinkedIn marketing partner. LinkedIn is our jam. We work with LinkedIn to create content and campaigns for their clients. We also create LinkedIn content for LinkedIn, like how-to guides, sponsored post campaigns and so we know a thing or two about creating an authentic, strong profile and connected conversations.

So without further adieu, here are your top 5 LinkedIn profile questions answered.
1) What sort of photos should I use on my LinkedIn profile?
Profile picture
Your LinkedIn headshot adds visual branding and credibility to your profile. It helps connections get a sense of who they might be doing business with (not going on a Tinder date with, going to a Christmas party with, or watching a sunset with) It should be: 
Visible: Clear and easy to identify as you. If it's more than five years old, now is a good time to refresh.
Professional: Definitions of professional vary from industry to industry, so as a rule of thumb you should look as professional as you normally do when you go to an important meeting.
Purposeful: As with any content, it should be tailored to the channel. So if you don't have an appropriate photo, take one! It will give you something to do in lockdown and an excuse to put proper clothes on. If you don't have a fancy camera use the portrait mode on an iPhone and natural light. Avoid noisy backgrounds and if you want your complexion to look warm and fresh, opt for a brighter coloured top.
Approachable: A warm, authentic smile goes a long way.
Members with visible headshots get 14x more views than those without. Your photo must be square, no larger than 8MB, and no more than 4320 pixels in height or 7680 in width. 
Cover Photo
Your header image gives a layer of depth to your personal brand. It could be something that fits your professional interests, passions (if they are aligned) or your location.

Bear in mind that it's a very wide image (specs are 1584pixels x 396pixels) and that there are a few elements on the LinkedIn page that will overlap it. It will also be shrunk to a teeny tiny size when you pop up in certain search results.

Generally speaking, simple, textural images, still life, landscapes or cityscapes are easier to adapt to the cover image space than highly detailed images or pictures of people.

Best bet is to crop your image to the specs then do a little test and review (on desktop and mobile) to ensure that it's being displayed correctly.

For more tips on photography check out this post [link to blog post]
2) Can I improve my SEO on LinkedIn?
Yes, yes and yes! LinkedIn uses algorithms like Google. Algorithms love keywords.

So if you optimise your profile for the right keywords, such as your profession, skillsets and capabilities, then you will be more likely to hear from the right people.

You can use keywords in your headline, your About section, work experience and skills. Just make sure that they are relevant and accurate. (And don't go overboard)

You can also boost your SEO and organic reach by:
Posting regularly
Adding more connections
Joining groups and following pages
3) What's a good LinkedIn headline?
Your headline's job is to summarise how you can help people and businesses in just a sentence.

Potential connections will read it whilst scanning your profile amongst others, so it's important to craft a headline that's accurate and that does you justice. It doesn't have to be your current job title if that's not a true reflection.

When it comes to writing your headline, put on your copywriter hat, open a blank page and write out as many options as you can think of – good and bad. Then evaluate them, tweak them, and whittle them down until you have the perfect headline.

For example: "Experienced Brand Manager with expertise in FMCG" might be best if you're not currently in this type of role, but have been in the past and want to go back to it. Or if you're contracting or having a break from your normal gig. 

If you work for a big name company and your great job title is your biggest selling point, feel free to make that your headline. 
4) How do I write a great LinkedIn bio? (or About section)
Your LinkedIn bio, or your About is where you tell your story. You might already have a professional bio, but if it's written in the third person you will need to revise it and make it first person for LinkedIn.

So now's a good time to put on your copywriter hat again and set aside a few hours and rounds of revisions to get this one right.

If you're not sure where to start, here's the framework that LinkedIn recommends:
Paragraph 1 – Top Level overview of your general career theme or highlights. 
What is a common theme in your professional career? 
Are you self employed, are you an entrepreneur, do you work for a notable company? 
Paragraph 2 – Current status, the role that you're in today. 
What are you currently doing? 
How does that translate into what you are passionate about?
Paragraph 3 – Say something personal.
Bring authenticity and the human touch to connect with colleagues and clients on a personal level, building rapport and trust.
What's cool about you? 
What do you do beyond the 9-5?
5) What else is essential to a great LinkedIn profile?
WORK EXPERIENCE 
Your profile is 12 times more likely to be viewed if you list more than one position.
Include some detail about what you did, but keep it very short and sweet.
You can upload examples of your work using slideshare, PDFs etc but be sure you are not breaking confidentiality.
SKILLS
Adding skills to your profile is the easiest and fastest way for your connections to support and endorse you. 
It's a quick snapshot of what you're good at. 
LinkedIn can also match your skills to job posts, giving an idea of your suitability for the role compared to other candidates. 
Include a mix of popular and niche skills to ensure you are fairly represented. 
Don't forget to endorse your contacts in return!
GROWING YOUR NETWORK
Be sure to add your colleagues past and present to start your connections growing. Don't forget quality connections over quantity is the cornerstone of LinkedIn's success.
6) Should I be active on LinkedIn?
Yes. LinkedIn is a community. So an exceptional LinkedIn profile is one that makes a valuable contribution to the community.

Think about your unique knowledge, your experience and your talents. Writing your bio would have got your creative juices flowing – so dig a little deeper. What's your unique approach to your field? What's your ethos or philosophy? How does that set you apart from others?

Here are some ways to engage with the community and boost your personal brand:
Comment and engage with others content in a meaningful way.
Create videos – speak about hot topics in your industry and invite others to contribute.
Share relevant links and content, but make sure you include your perspective in the post copy.
Give recommendations (like a testimonial) for people you know and ask for them where appropriate. 
Dedicate a little bit of time each week to engaging on LinkedIn and your digital personal brand will grow into an asset that could one day land you the opportunity of your dreams. Worth the effort, right?

Was this post helpful to you? #letsconnect