A Branding Collaboration to bring Manly to a Global Audience
Workshopping with Experience Manly to creatively position their brand in the ecosystem.
Branding Workshop | Strategy | Buyer Persona | Content Strategy | Research & Development | Workshop | Brand Voice
Brand and Brand Communication
In partnership with the local Manly Business Chamber and Experience Manly, BlueMelon hosted a branding workshop to come together and get creative on how we inspire tourists and locals to immerse in all the beauty Manly has to offer. Newly launched nonprofit Experience Manly came to us with a goal to revive the local economy. After an economic downturn during the pandemic, and several extreme weather events, there was a need to turn a dwindling local economy back into a thriving tourist and business hotspot. 
Despite local attractions from world-class snorkelling in a marine reserve to gourmet food with a stellar view of Sydney Harbour, visitor data showed that Manly falls behind other Australian locations for foot traffic. So, we worked on their business challenge – to address the varying needs of multiple stakeholders and audiences through a unified voice in the marketplace. Out of a collaborative brand workshop and contextual research, we helped the team to cement their brand positioning, archetype, tone of voice and personality, as well as a customer (persona) breakdown and recommendations so Experience Manly could grow as a recognisable organisation and brand.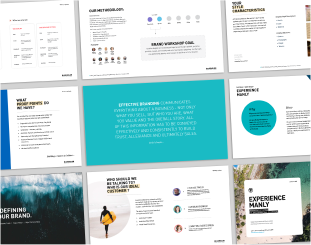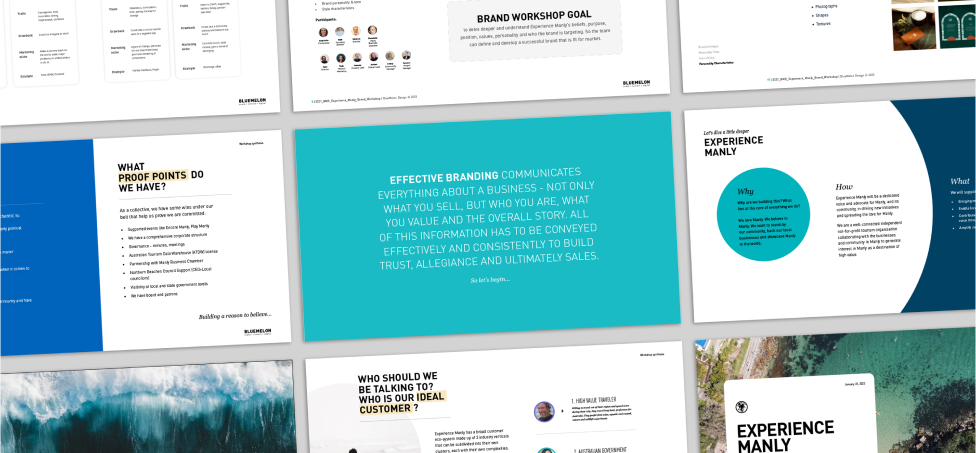 Reviving the local economy for new and exciting Manly experiences
Experience Manly bands together local business, government and the community to provide new and exciting experiences for visitors and locals in the Manly area. Its first few initiatives featured 5-day local music, arts and cultural festivals in the pedestrian hub of Manly Corso to invite new people to local businesses and the surrounding area. 
Less than a year old, at a pivotal point in its development, Experience Manly sought the help of creative agency BlueMelon to help refine their brand positioning, both as a tool for fundraising as well as driving long-term strategic goals and strengthening identity. The organisation relies on local government funding and private investment to operate and drive local events. Their primary goal is to put Manly on the global stage – for tourism, but also for local businesses, the community and government initiatives. They needed to consider multiple audiences with varied needs to create an overarching brand positioning.
The Experience Manly team have extensive corporate and government experience in varied sectors, who themselves know in the corporate world just how critical branding can be in helping to build trust and momentum in community building. Brand storytelling and connection becomes critical when you are looking to create meaningful partnerships and seek outside funding. A strong brand increases credibility and trust to any project associated with the organisation, and acts as a catalyst for expanding the reach and connection in the community.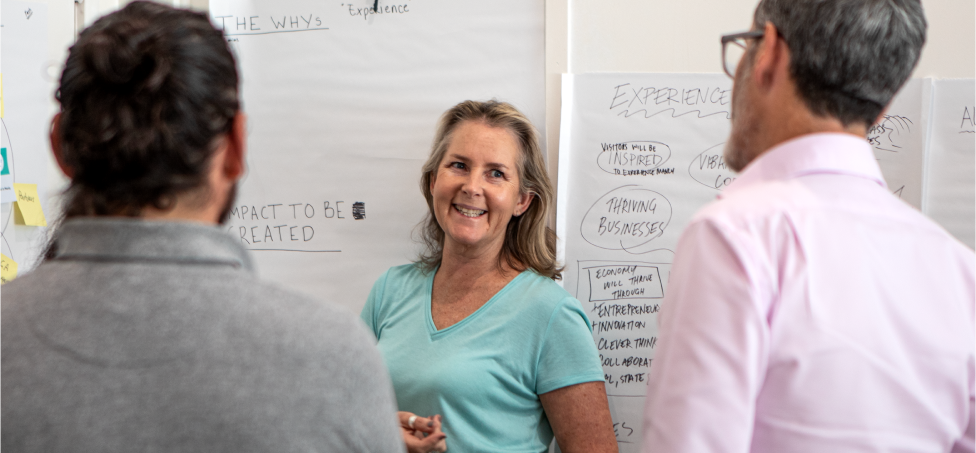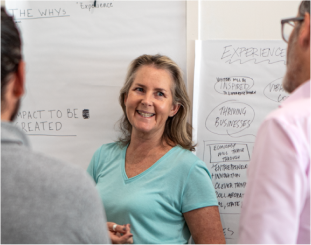 Attracting high-end travellers to Manly
Experience Manly specifically wanted to bring in more high-end tourists to the region, interested in spending on cultural activities and "wow" experiences. The organisation exists with a goal of connecting Manly stakeholders so visitors the world over will be inspired to experience Manly through its vibrant and inclusive community, thriving businesses, cultural events and world-class natural environment. BlueMelon's research found that there was a gap in communications when it came to these unique experiences for affluent travellers. In the branding workshop, we looked at personas, demographics and how to frame messaging that spoke directly to the hearts of travellers and locals wanting to immerse in Manly.
If you want to find out more about the importance of branding read our blog series on how branding boosts business success.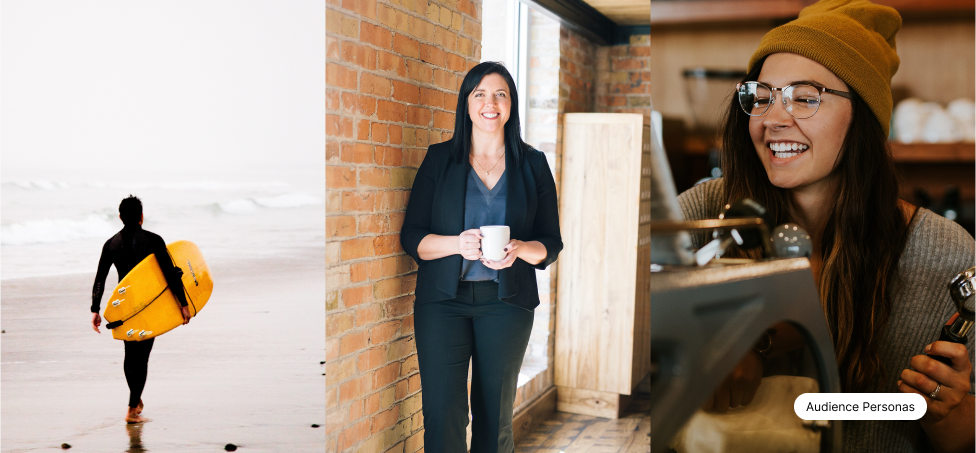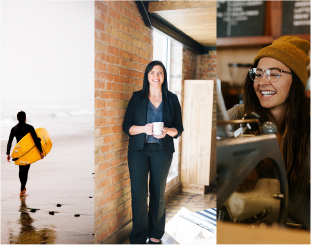 Determine market positioning for Experience Manly's brand strategy
Experience Manly has a lot of community connections but struggled with differentiation. Through a 3-hour brand workshop, we extracted their key offering: the intersection of local government, media and business with a focus on the sensory experience of travel and tourism. BlueMelon ran several activities during the workshop to determine the market positioning that would strengthen Experience Manly's identity as an entity and easily be packaged to market to reach the right people with the right message. The goal of the workshop was to delve deeper and understand Experience Manly's beliefs, purpose, position, values, personality and who the brand is targeting.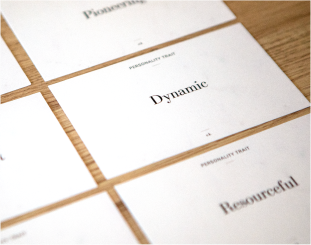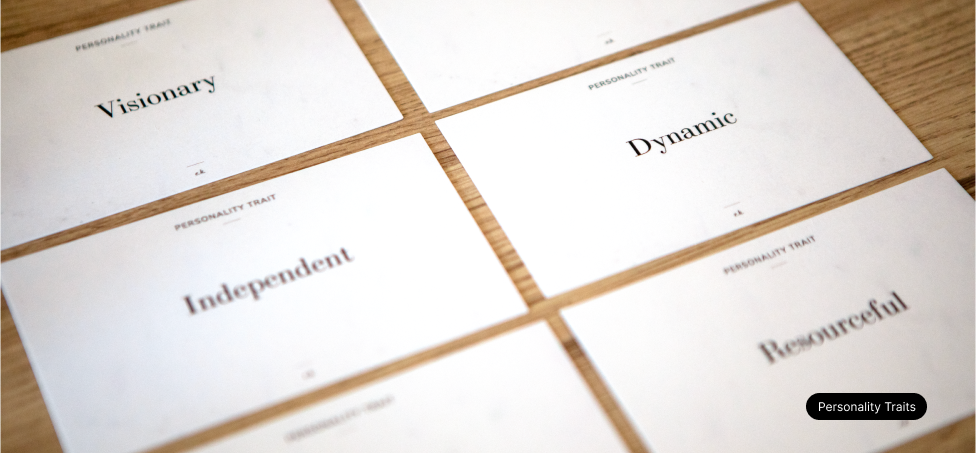 Setting up a brand framework to articulate what Experience Manly offers
During the workshop, we unpacked the goals, objectives and approach of Experience Manly. We then dove deeper to discover what was truly unique about the offering. Collaboratively BlueMelon and Experience Manly ideated on who the brand was, where they fit in the market and who the core target market was. Through this, the Experience Manly team could then create strong messaging and experiences to connect with those target customers. 
With the findings from the workshop, BlueMelon crafted initial recommendations for a branding framework, including:
Brand Purpose (attributes & benefits)

Brand Personality

Brand Archetype

Brand Voice

Brand Visuals
Establishing a brand framework helps ensure all communications stem from a set of brand values which reflect the brand personality. A well-defined brand personality is important, especially for a new entity such as Experience Manly, as it influences audience perceptions – how they feel when they experience its many touchpoints. Given Experience Manly sits at the intersection of local business, government and consumer sectors – consistency is key in conveying a strong message across the board. And in order to find that consistency, we needed to dig a little deeper.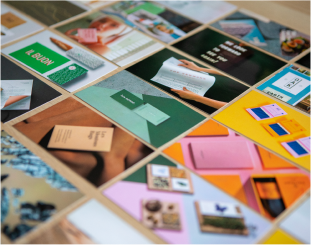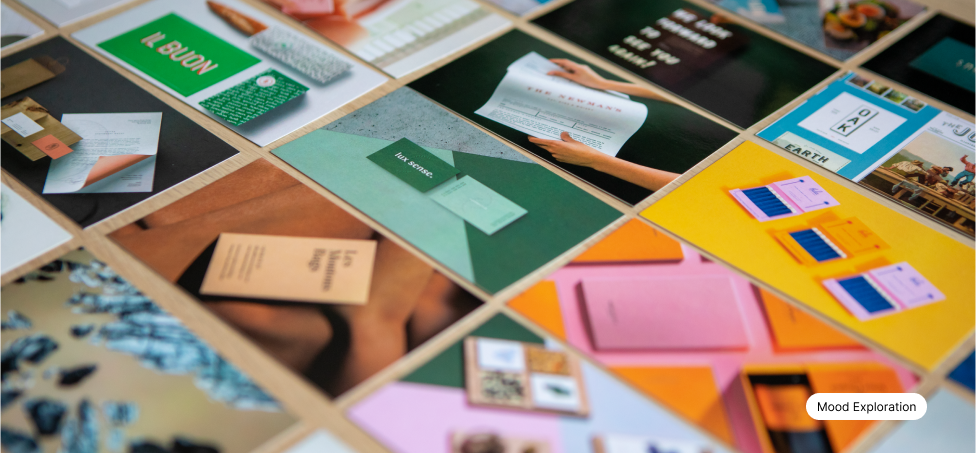 Defining a brand personality to talk to multiple stakeholders – roadmap to future growth
BlueMelon identified a need to direct Experience Manly's efforts in a consolidated way. We identified a gap in what they wanted to offer and current messaging to the target personas. Given the gap, we recommended that Experience Manly create a localised Aussie experience to position them as leaders in the tourism landscape not only locally but also internationally. The BlueMelon team provided recommendations to articulate the value of Manly as a high-end tourist destination to help them bring about tangible changes to the local economy.
For this type of organisation, the work was unique as we navigated where Experience Manly sits for visitors (consumers) versus its different stakeholders (government and business owners). The branding framework helped the group to get all stakeholders on the same page. It helped to guide Experience Manly for any future initiatives and set out a roadmap for growth. With clear goals, messaging and a brand framework laid out, all future initiatives and communications have a clear, strategic direction.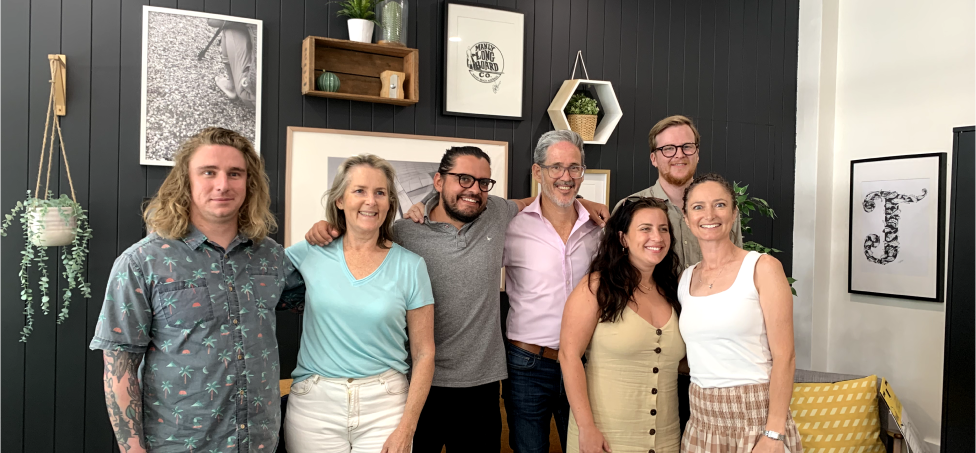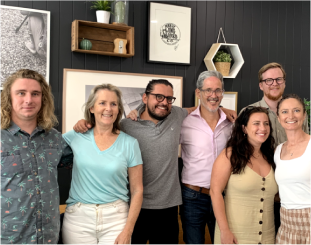 Helping local NFPs create success and recognition
The team at Experience Manly said overall it was an eye-opening experience which completely transformed their brand. (Plus, we got a little shout out too for our collective talents and passion.)
One word: wow!
I loved the process you guided us through back in December and yet am still just a little surprised and even more impressed by the final synthesis. Apart from looking like a smart and cohesive document I think the subtle balance struck between the two archetypes and the personality traits and tone are bang on for Experience Manly.
It's sometimes difficult to balance who we want to be for visitors (consumers) versus stakeholders (govt and business owners) but you have done this elegantly.
THANK YOU. The BlueMelon crew are a unique and very talented bunch.
Now you've seen how we work, let's have a chat about your brand. If you'd like help bringing your vision to life through a creative experience – we'd love to partner with you. 
Get in touch with our founders for a coffee chat.