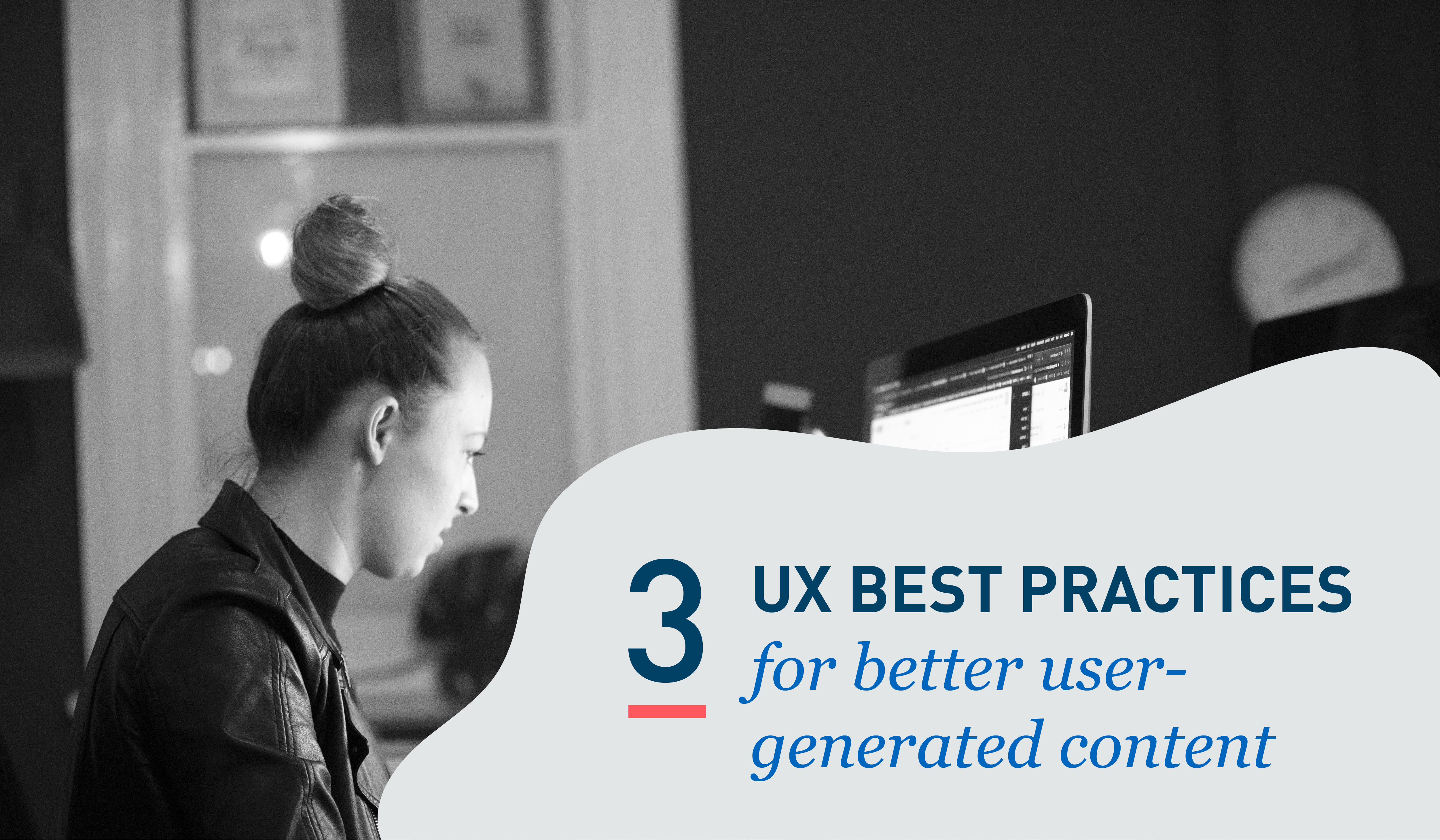 We at BlueMelon Design believe that the era of UGC or user-generated content is well and truly here – and that it's a must-have for marketers. When developing UGC, it's important to communicate in a clear and effective way for a memorable user experience. Apart from the benefit of allowing users to do some of the work in spreading the word about your product or business, UGC is also super valuable in driving organic traffic and building brand trust. In fact, according to Nielsen reporting a whopping 84% of people say they trust peer recommendations above any other source of advertising. So let's explore the top UX practices for generating user-generated content.
To get up to scratch, UGC refers to any sort of content which is made by users (aka regular people) online. It could be an Instagram post or story, a review of a product on Ebay, or a Medium blog or a TikTok video. The reality is that we're living in a world where people are time-poor. They want to know exactly what the experience, product or service will look like before spending any dollars. And the quickest way to do that is to look for other people's word-of-mouth (WOM).
The strategies in this blog will help you boost your online presence and grow your reputation as a brand.We've moved on from being influenced by what our neighbours and friends buy by seeing it face-to-face but WOM still reigns true. Think about it – when was the last time you ordered food or bought something online without checking the reviews? There's no reason why your business can't branch out and publish UGC. And it's going to doubly benefit you when you start to see a rise in search engine rankings.
Ready to make the most of the valuable content you've sourced with the best UX practices? Let's dive right in.

First impressions matter – prioritise your user-generated content by plastering it on the very first page your viewers' eyes will land on. It's one of the most straightforward ways to put UGC front and centre but also is looked upon most favourably by Google, as it's considered original content. From the user's perspective, it means bonus points as you look trustworthy from the get go.
Our top tips for getting started:
-Hunt for top quality reviews (check spelling and grammar) – check the Melon guide here.
-Don't hesitate to post if you have few reviews, any and all count!
-Include user testimonials if you want to prioritise value benefits of your product.

Be innovative and include several forms of media as user-generated content. Plan for the best UX suitable to your brand and online presence – are you looking to boost reputation with social proof (think user-tagged photos) or to be playful and include users in a promo competition such as the latest one from Heinz.
You'd be mad not to draw on this cost-effective pool of content, keeping in mind that if you're targeting millennials, for example, 86% of them take into account information shared on social media when making a purchasing decision. Experiment and see what works for you as a long-term content strategy. Even Youtube consumption jumped hugely in the past 12 months. Click here to see what you can do about your content in 2021.


Keep your CTAs clear and accessible. Most millennials (64%) think companies should be offering more ways to share their opinions online. Dazzle with your best designs but remember to keep it simple. The key here is to keep the copy short and sweet. It's much more enticing to respond to a button with action words such as "tell us" than something esoteric aka harder to understand straightaway. Remember – it's vital to empathise with your users.
Which strategy from today's post are you going to try first?
Antigone Anagnostellis works at Bluemelon Design, which is proud to be a Linkedin Partner creative agency with a number of countries around the world. You can join the Blummie community here.