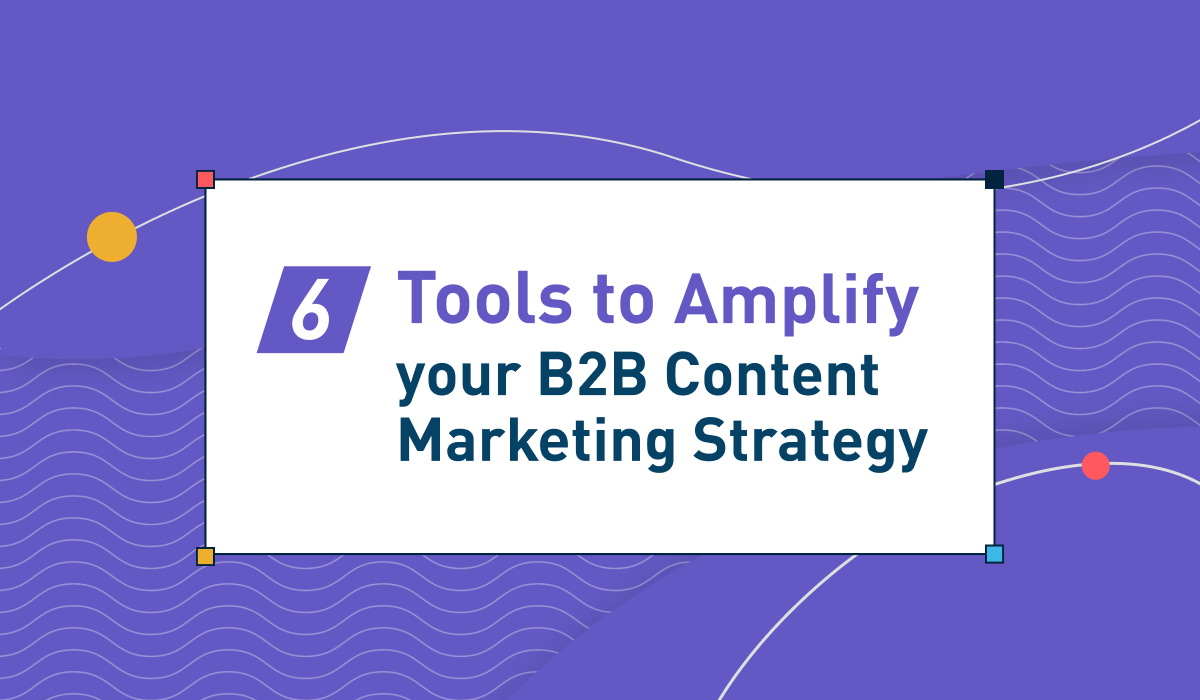 6 Tools to Amplify your B2B Content Marketing Strategy
Every marketer needs time-saving tools of the trade. At BlueMelon, we've got a combined experience of about 30 years on the tools and these are some of our absolute favourites when it comes to building out our content marketing strategy. 
Before we dive in, we wanted to give you some context behind why we chose these specific tools and why we like to use them in this order. Of course we integrate our approach and often jump back and forth between them but we have to start somewhere, and we like to start with a brainstorm. 
Miro 
Miro is one of our favourite, collaborative, digital brainstorming tools. We use it almost daily in the office. We use it as a giant brainstorming tool, a process recording tool, a flowcharting tool and a strategic tool. It's dynamic, colourful, easy to use and most importantly it's highly collaborative. It's fit for purpose for hybrid teams. 
Here's some examples of how we use Miro at BlueMelon. 
To build out our monthly content marketing through brainstorming as we team: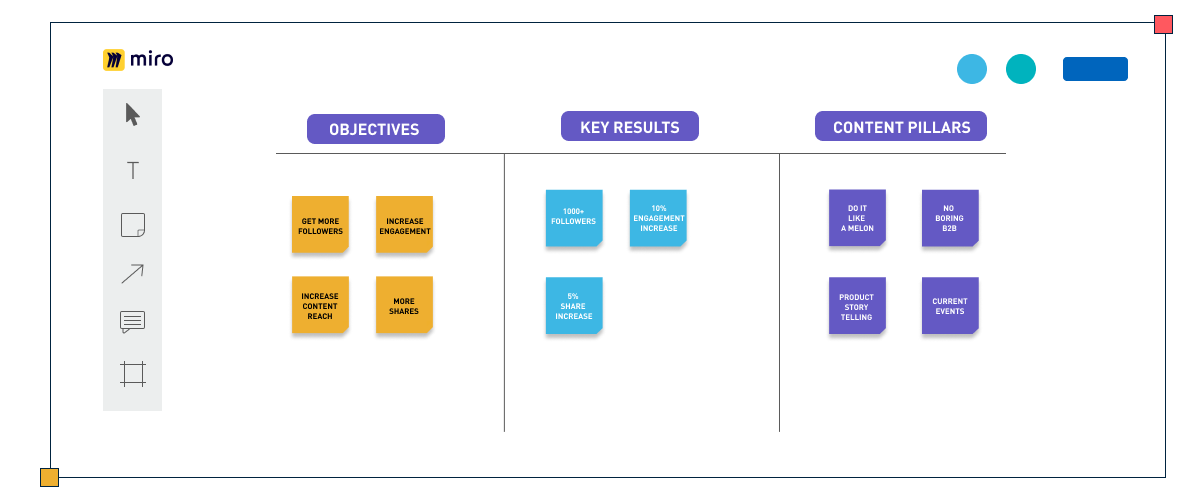 To strategise how we create the right content for the right people at the right time in their journey with us, through our sales bowtie funnel: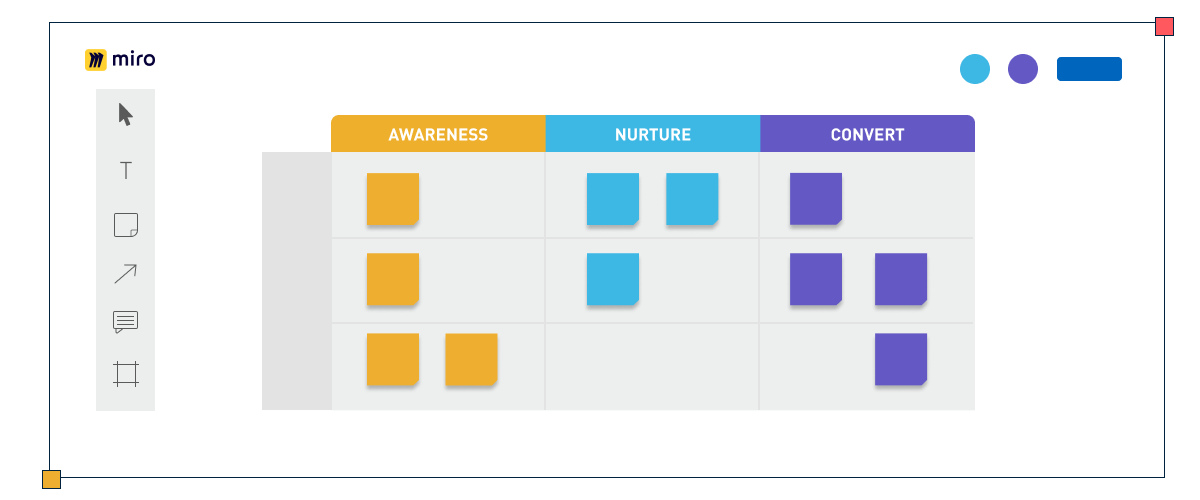 To share different processes and procedures in a transparent and easy to access format for our whole team.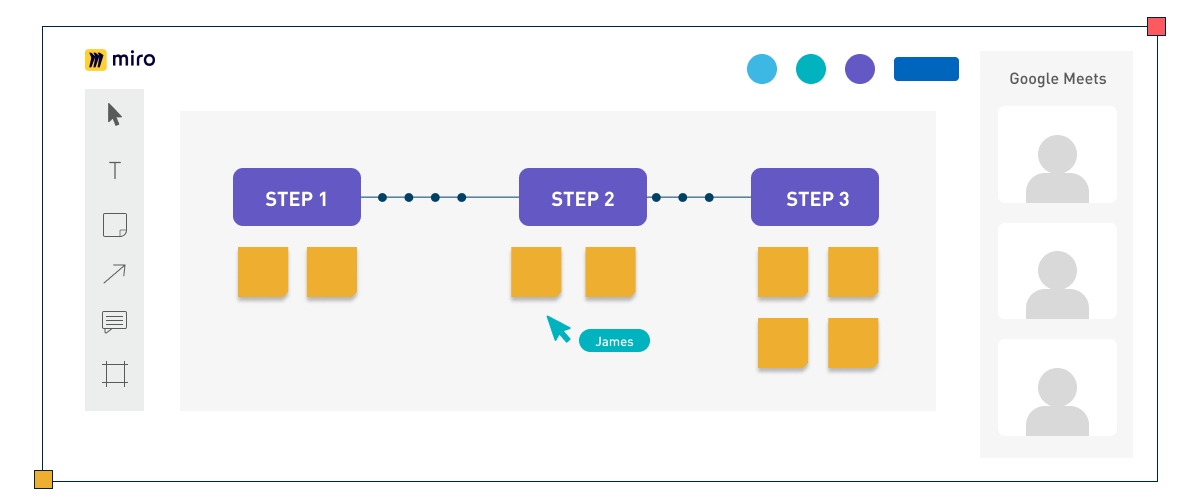 "We started designing Miro over 10 years ago to answer the need for a better way to collaborate, envisioning an infinite canvas that could help teams of all kinds to innovate, uncover and visualize the next BIG idea. Miro boards are designed to enable people to work on anything – managing business transformation, building category-defining products, or designing impactful campaigns – together or asynchronously, regardless of location. BlueMelon's authentic, unique approach to design is exactly the type of collaboration and innovation we love to see from our users and customers,"
– said Paul D'Arcy, Chief Marketing Officer at Miro.
Probably time to get yourself a Miro? Discover more about how you can collaborate using Miro just like BlueMelon.
Asana 
Now, if you've never used Asana before, you're in for a treat. It's a powerful work management tool that takes your brainstorming concepts and ideas and puts them all into action, it amplifies your content marketing strategy too!
It's not just about creating the plan – although that's the perfect place to begin – it's about creating a transparent process for any relevant party to be able to see exactly where a project is up to. 
You can set up easy to follow, Kanban style projects that support running your sprints and using Agile Methodologies.
We make sure people are assigned to each task, dates are assigned and that we can move key tasks along and tick off milestones as we go. It's a rewarding feeling ticking off a bunch of tasks within a project. 
Not only that, you can comment, tag people, load files, create briefs all within the Asana so it really empowers your communication through each project. 
Check out some of the ways we use Asana as a team. 
We create full project overview boards and projects. Here you can see other smaller projects connected to this board, like blog posts for example. You can see different elements connected to building out content, from copywriting, to design and then loading it into our scheduling tool, Sprout Social.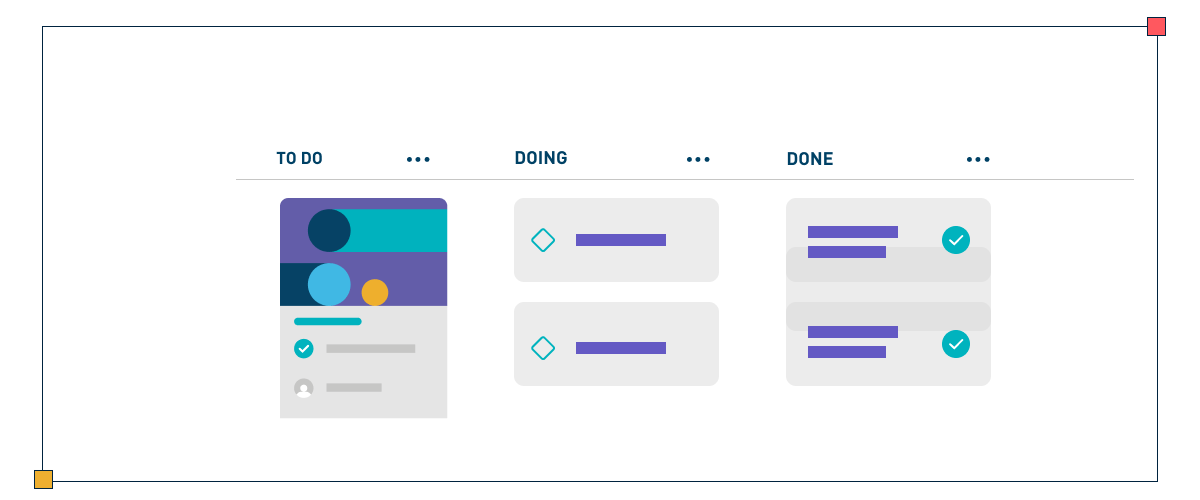 This is an open card within a project where we've assigned an owner to the task and written a brief and some copy for what is required.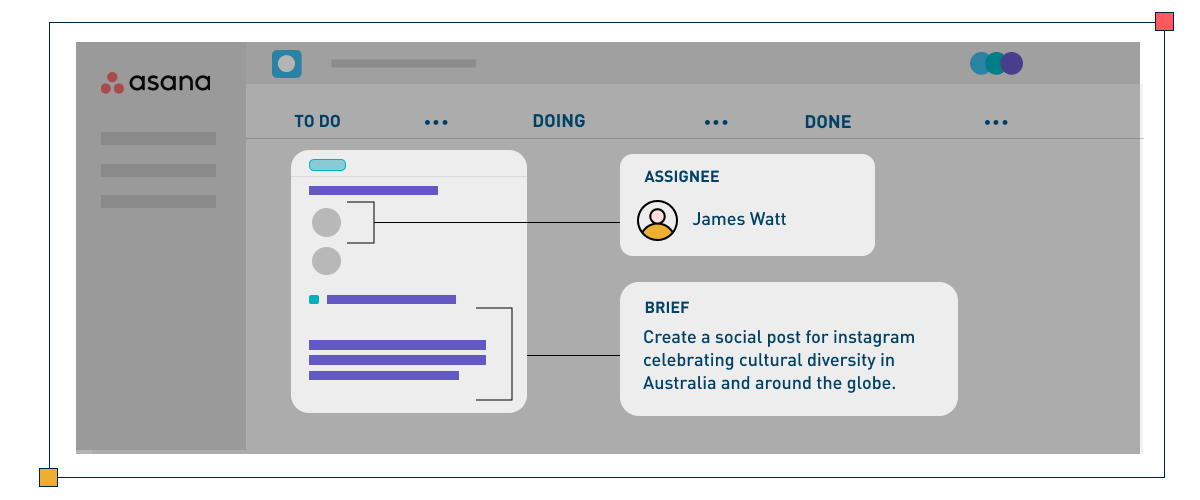 Underneath the general info and brief we share further info, ask each other questions and tag each other so that we can progress this task together.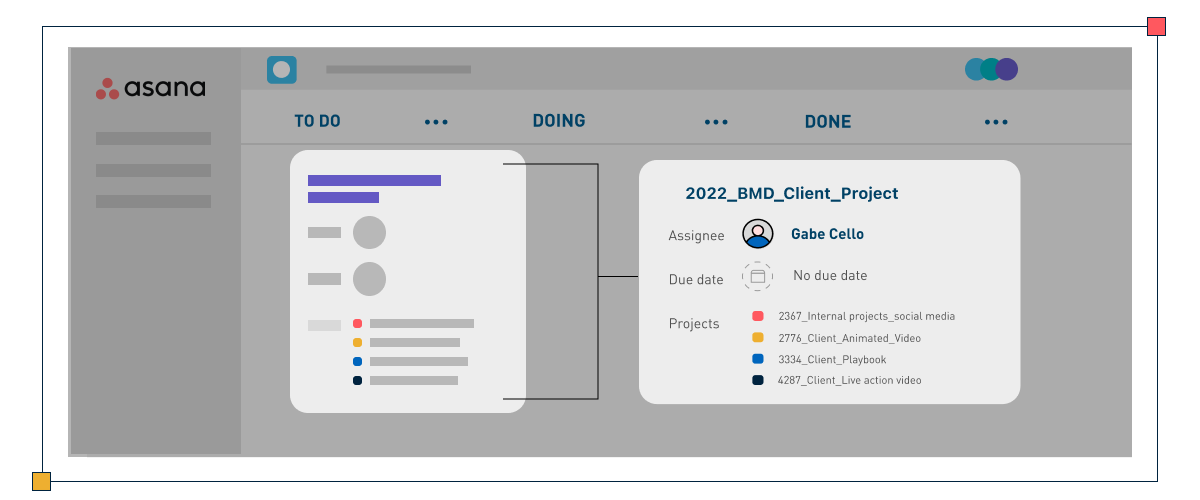 One of the really cool things about Asana is how we can connect different projects to each other. This creates visibility and a pipeline of all the different projects that are being worked on. It can give you dates that things are due and show how much overlap there is between deadlines and resourcing required to meet those deadlines becomes more visible.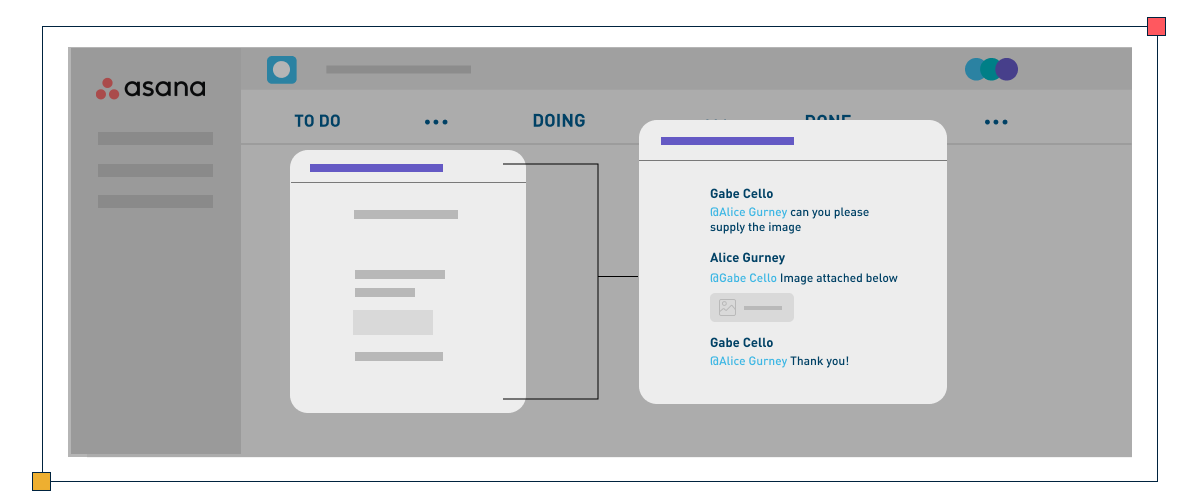 "Asana helps teams orchestrate their work, from small tasks to strategic initiatives. From conception to execution, templates help empower teams to plan and manage content, campaigns, launches, events, and beyond, all in one place. With Calendar view, teams can ensure visibility across key initiatives, map out each step of development as a checklist with due dates and assignees, and automate routine work, freeing them up to focus on the creative, impactful work that they love."
 – Matt Hemsley, Marketing Operations at Asana
Get yourself a free Asana account and start building out your projects with clarity, accountability, great communication and with collaboration ability.
Hubspot
Hubspot, Hubspot, Hubspot. Look, we froth ourselves a bit of Hubspot. It's the tool that connects both your sales and marketing efforts together. It's where we set up all of our sales pipelines and then create forms that support our downloadable content. Of course, we then are able to automate and set up triggers that further support the content people have taken interest in. 
It's a really flexible tool and a great way for sales and marketing departments to collaborate. Ultimately, you can create and automate your content marketing for an account-based marketing strategy. 
Below is an example of how you can customise and build out a sales pipeline to see where people are at in their journey with your organisation. We recommend creating a unique pipeline for different major campaigns. Even though a contact might go through a number of different campaigns, you can connect their profiles to all of their different engagements but also see them clearly in the specific pipeline journey you're viewing.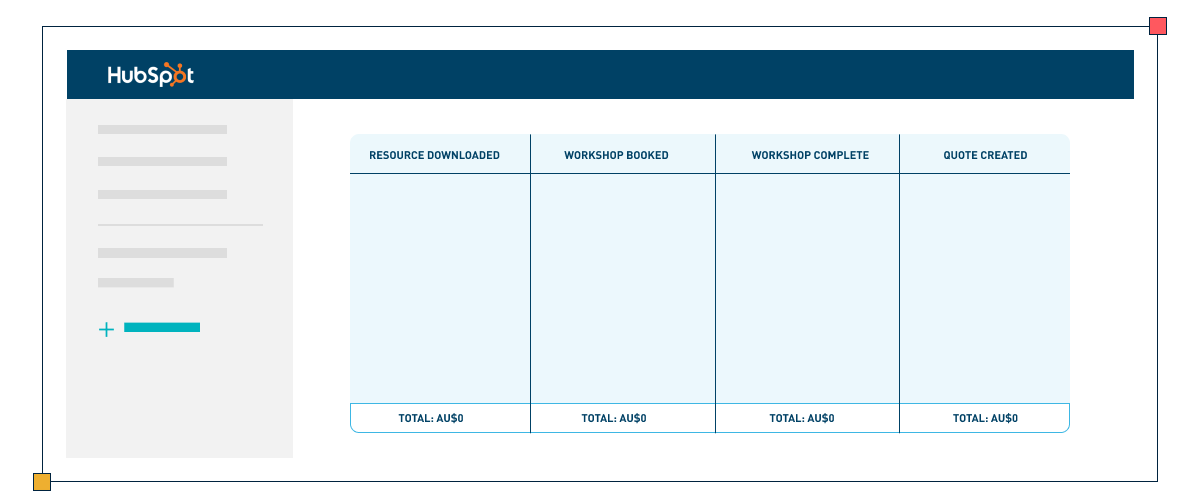 This is a Hubspot built form which you can connect to a specific pipeline which includes a workflow and a specific email sequence or email marketing, depending on the campaign you're working on. 
You don't have to use Hubspot forms either, you can use your own custom forms to ensure your branding is all aligned. You can then connect the form either through a Hubspot integration or just use Zapier. 
This is a workflow in Hubspot which you can connect to any form submission and create a trigger which drives an action within the platform. In this case, when someone fills out the form, this triggers that contact to go into the sales pipeline.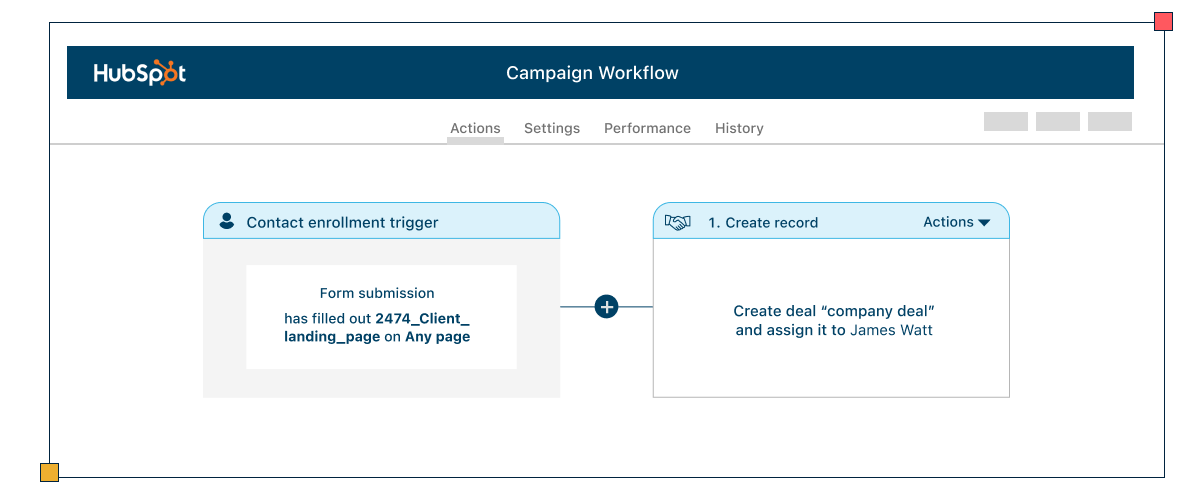 And this is a sequence. In this case we've built out a series of more personal emails where we're offering people more added value content and information based on the resource they downloaded. We've also set up calendar links so that the individual can book a call with one of our experts to chat about their needs.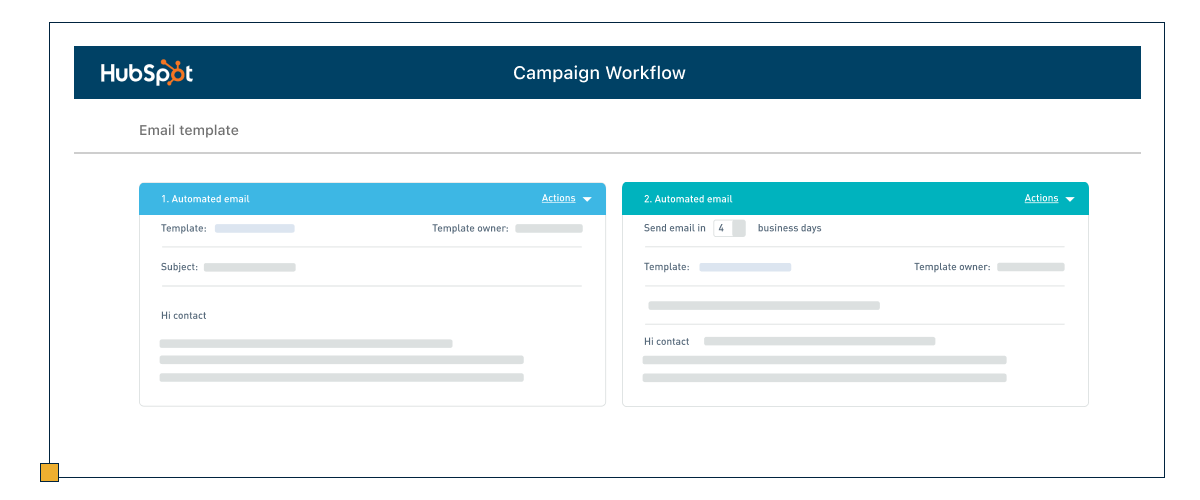 We really recommend using Hubspot as a tool to amplify your B2B sales and marketing strategies, automate your outreach and follow ups and connect your sales and marketing teams together.
Sprout Social 
Like most digital tools, there are many out there to choose from and for some awesome scheduling and analytics, we've chosen Sprout Social. 
We aim to schedule our social content as far in advance as possible, but at least 2 weeks ahead. 
When we use Sprout Social we tailor the copy, tagging and image/video sizes to the platform we're posting on. It's definitely not worthwhile posting content if you're blanket writing and tagging because you'll actually miss the whole engagement opportunity if you don't tailor it. 
LinkedIn Campaign Manager 
When we're building out our marketing strategy, LinkedIn Campaign Manager is a powerful tool to help us create our audiences and forecast the amount of website conversions, clicks or leads we might generate from our campaigns. 
We can also test out different budgeting scenarios to see what might be the most successful budget for us to execute our campaign with. 
"Campaign Manager is a free tool created to help our customers run successful campaigns to reach buyers on LinkedIn. Within it they can plan, create, and measure their ads strategy all in one place. We've set up Campaign Manager to guide customers through their campaign setup and built-in recommendations to improve performance." 
– Johanna Kimura, Group Manager, Product Marketing at LinkedIn
There's some great tricks of the trade we've learned over the years that enhance your LinkedIn campaigns. 
LinkedIn prioritises a specific order when it comes to paid campaigns: Company industry, job function before job title and you can only pick one or the other, followed by seniority.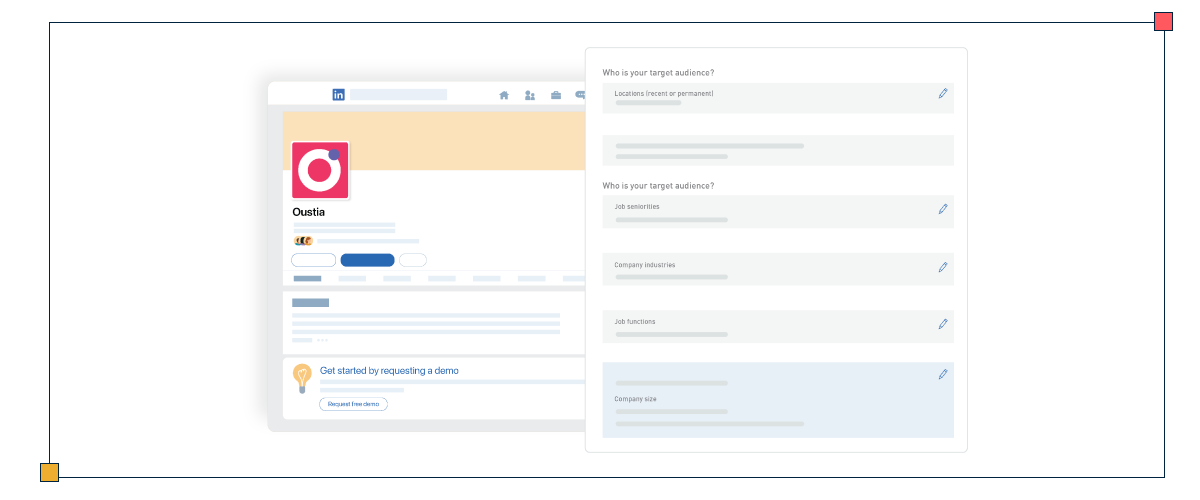 It's best to keep your audience size between 50,000 – 500,000, any larger and it is too broad, your budget might be wasted.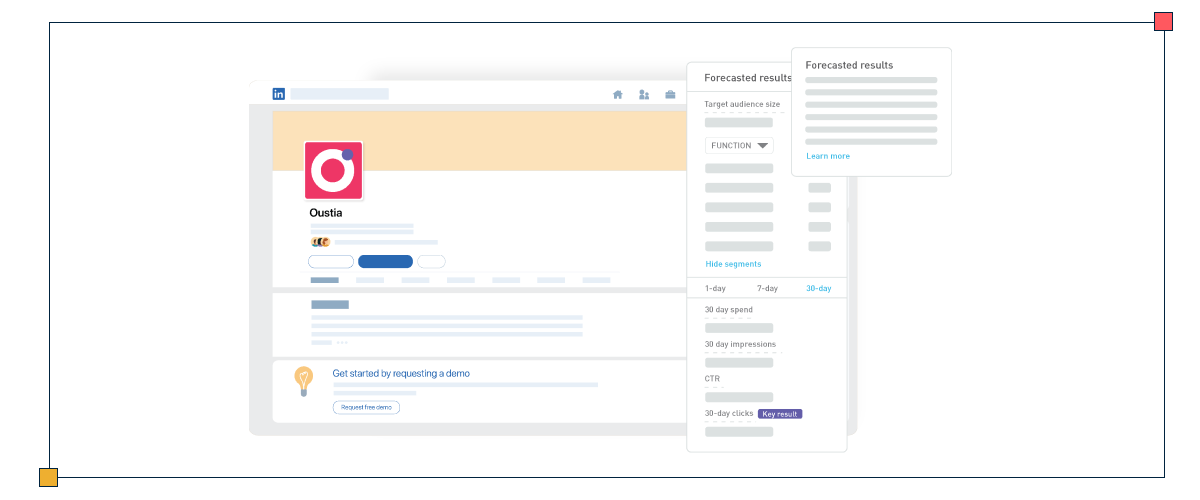 It's always worth having a minimum of 2 creative options within a campaign so that LinkedIn can test and optimise what resonates the most with the audience.
It's also really worthwhile continuing to view and edit each filter to exclude specific parts of the audience that are not useful for your campaign, for example, entry-level workers who are not decision makers might be good to exclude.
"LinkedIn's Campaign Manager Tool allows marketers to fully unlock the power of the LinkedIn platform to reach the world's largest professional network. The tool empowers marketers to create, launch, and evaluate the performance of LinkedIn ad campaigns to drive business growth. Marketers tell us it's the tool's ability to guide seamless alignment to overall business growth layered with actionable insight that benefits them in both the short and long term." 
– Travis May – Enterprise Account Director, LinkedIn
Google Analytics  
Finally, we have to be able to measure the results of our campaigns and content, especially if one of our objectives is website traffic or conversions. 
Google Analytics is one of the most powerful analytics tools in the digital sphere. The key with using Google Analytics is to review it often and tweak your content and campaigns as you view how people engage and behave around the content you create. 
The idea is to brainstorm, plan, execute, measure, tweak and keep measuring as you continue to build data and results. 
Within Google Analytics, it's important to view things like: 
Unique website visitors 

Bounce rates  

Referral traffic 

Social media traffic 

Direct vs organic traffic 

New vs returning visitors 

Specific increases or decreases to traffic on specific pages you've created that you're driving people to from content or ads you've created.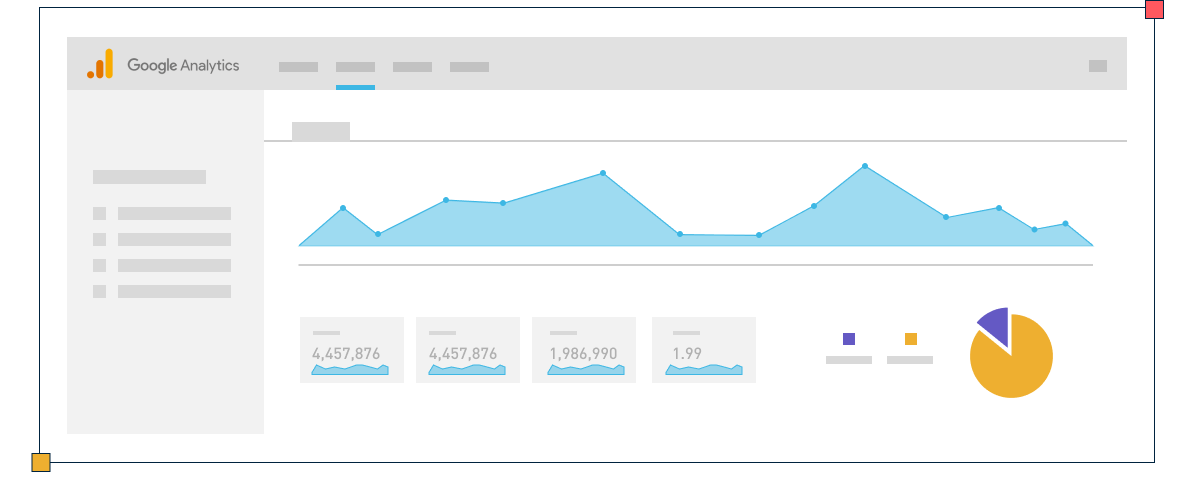 There you have it, a mix of tools that we love at BlueMelon and of course, you didn't just hear it from us but from experts too. Thanks to Mira, Asana and LinkedIn teams for providing some insights.