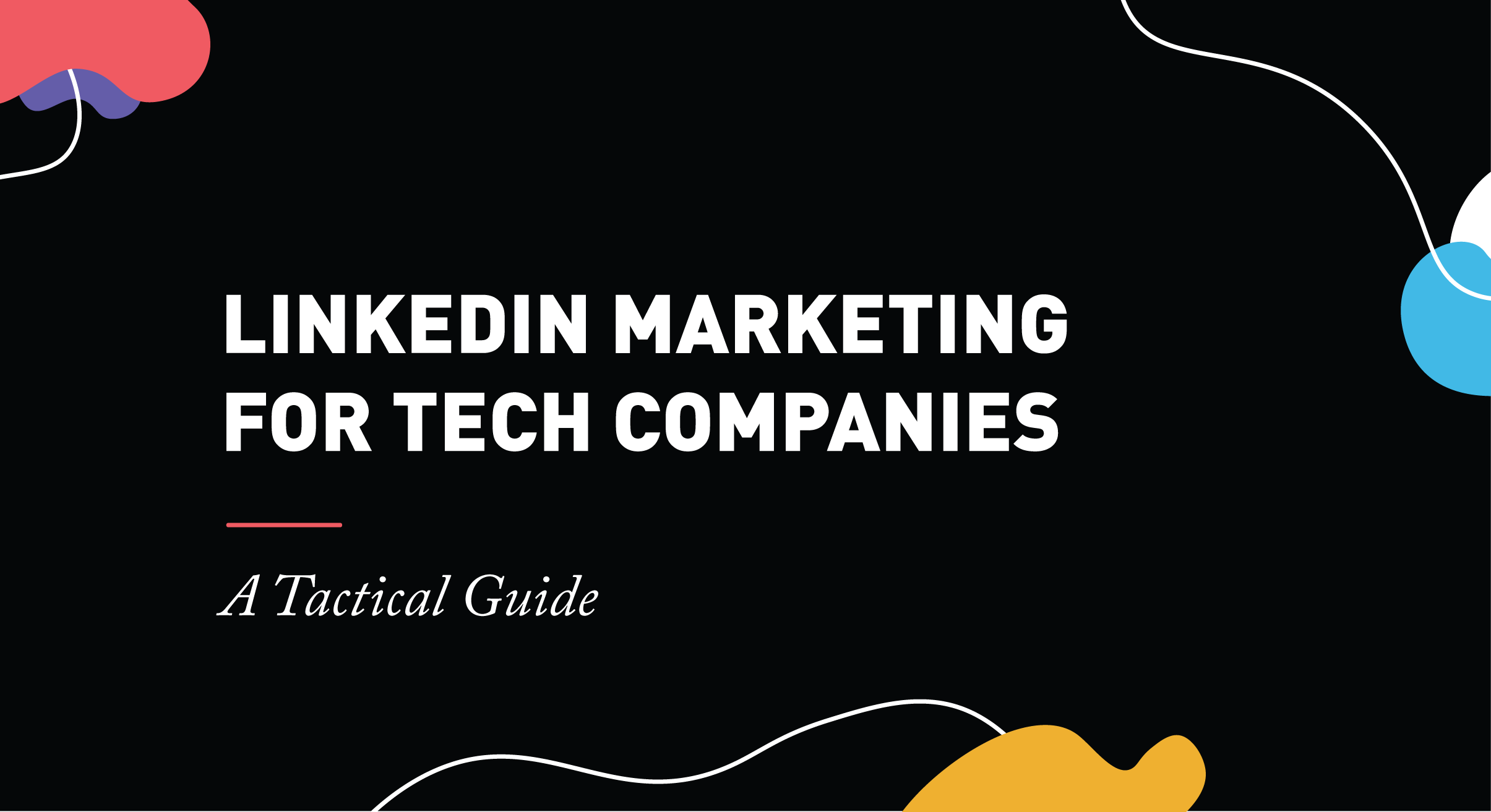 Like Chefs who eat 2-minute microwave meals or mechanics who's cars appear less-than-roadworthy, tech marketers (for all their digital smarts) are not always the first to harness tech. Especially where previous efforts have not delivered strong LinkedIn ROI, due to the high cost of advertising through their incumbent agency. 
If this sounds familiar, we have two words to say to you. Get tactical! 
There is no better platform to reach a B2B audience and promote your tech product. You see, 4 out of 5 LinkedIn members drive business decisions, so a well-planned and targeted LinkedIn marketing strategy is worth its weight in Alphabet shares. 
Having worked as LinkedIn's own preferred advertising agency partner for the last 8 years, we've learned from the source how to market software (and hardware) products to the decision makers within a business. 
It all boils down to this wise nugget from Jim Stengel, Global CMO of Procter & Gamble: 'if you want to understand how a lion hunts, don't go to the zoo. Go to the jungle.' In other words, if you want to reach a B2B audience, go to the world's largest network of 740 million professionals and counting. 
That said, only fools go on safari without a map! Plan your journey with my top 3 tactical approaches to help smash your LinkedIn KPIs.   
1. Build brand awareness and win your audience's trust


Just as brands create targeted content for a B2C audience, you should build relationships with prospective B2B customers through strongly branded content that clearly demonstrates your product or service. The reason is a no-brainer: 'Visuals have the potential to impact the customer's memory and memory impacts their decisions' (Dr. Carmen Simon, Cognitive Neuroscientist and founder of Memzy). 
But the consumer's decision to buy your product stems from more than just clear branding and memorable visuals. You need to actively engage with followers and reply to any comments, as this will build awareness and trust with your audience.
Brand awareness key metrics: company Page followers, post clicks, engagement, comments.
2. Go fishing and catch some quality leads

Lead generation isn't just a major part of any marketing strategy; it's the key to growing your sales pipeline. 
For many marketers, the question is whether to use Facebook or LinkedIn lead generation placements, as both have been known to deliver strong results. If you're tossing up between LinkedIn or the Zuck, consider your audience. Are they B2B? If so, you are going to reach more niche professional segments with a LinkedIn marketing strategy, simply because LinkedIn has access to the relevant data.   
Once you are ready to launch your campaign, set up your Lead Gen Form using snappy copy and a strong call-to-action. Remember, audiences aren't going to hand over their data without a reason. You need to give them an incentive, preferably one with instant gratification. Use a good mix of upper funnel and lower funnel content including whitepapers, eBooks, case studies, offers, quizzes or free consultations. 
Once your campaign is in market, you will be able to download your leads from Campaign Manager or integrate with your preferred marketing automation or CRM tool. 
Lead generation key metrics: inquiries and leads (remember to include tracking codes within all links).
3. Lead conversations to position yourself as a thought leader

Do you use LinkedIn to establish yourself with peers? It helps to do the same with your company page. 
According to Google, prospects engage with up to 8 pieces of content before converting. Which is why you should have a LinkedIn content strategy with more thought leadership than promotional content. In fact, LinkedIn recommends that for every self-serving piece of content (promotional or otherwise), you should aim to share 4 pieces of relevant content from external sources.  
You may like to start by using your company page to follow thought leaders in the tech biz, as this will serve relevant content straight to your feed (learn how to do this in our video). Or check out Think With Google, Cyberwire, Tech Crunch and other online industry publications for inspiration. Podcasts are also a great source of knowledge or, for niche content, set up a Google alert!
Thought leadership key metrics: company page follows, post clicks, engagement, comments. 
Use these three simple tactics to plan your next campaign or speak to us about partnering with BlueMelon, LinkedIn's own preferred agency partner. We can create a personalised LinkedIn Content Marketing Tactical Plan to push your tech brand to the top of LinkedIn, which is great for your individual KPIs.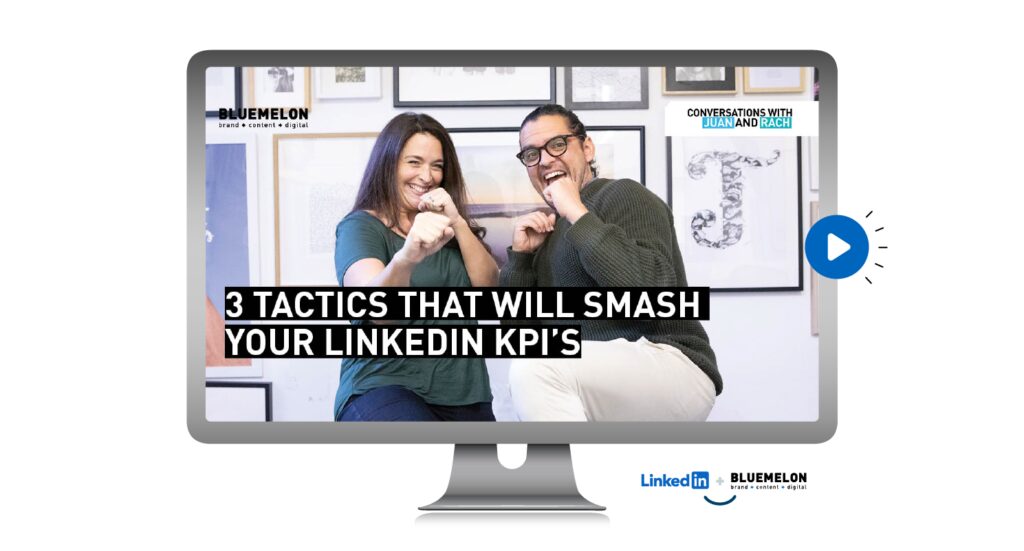 Do you need a LinkedIn Content Marketing Tactical Plan?
We can help.