For years, business-to-business (B2B) marketers were very focused on "demand or lead generation". You know…finding people who might want your product (kinda important). 
Marketing strategies have been centred around this objective for a long time. Now, with the advent of automation and retargeting options, things have changed significantly. Businesses can reach the entire world in one platform.
Sounds like these innovations made everything super easy, yeah? Well, not exactly.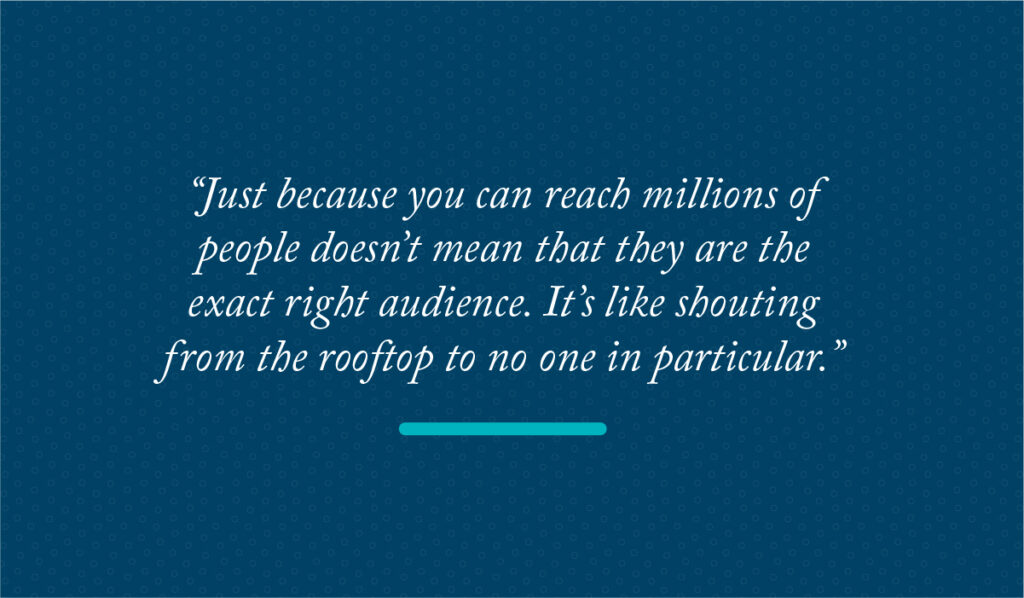 Just because you can reach millions of people doesn't mean that they are the exact right audience. It's like shouting from the rooftop to no one in particular. 
The business dilemma here? Marketing dollars get spent reaching people who don't know anything about the product being marketed to them. No context, big marketing spend, no sales. No bueno. 
So, here's where Account-based Marketing (ABM) arrives. 
As technology becomes more accurate and flexible, we can learn exactly who the decision-makers at businesses are, who owns the budgets, and even what a "buyer committee" for a particular industry looks like. 
We can look at company sizes, and in some instances, the amount of revenue generated by companies. We can also track behaviour; so if 'Sally' liked that blog post you wrote, we can target Sally with an ad, offering a service that will change her life.
In a nutshell, ABM is a workflow that uses data, human intuition and creativity to talk to your ideal customer about what you are offering. No more shouting to no one.
Instead, it's whispering to Sally – our imaginary friend who really loves your product for her business.
So how does this bring marketing and sales together? We knew you were going to ask that. 
Marketing folks are the people that will use creativity, branding, and content expertise to capture Sally's attention. Now Sally wants to know more. She has been exposed to your solution through your marketing efforts and is ready to convert. It's time for Sales folks to make sure Sally chooses the correct offering and gets onboarded successfully. 
Marketing + Sales + ABM = BOOM!
In this blog, we will explore three key questions that your leadership teams need to answer to understand if Account-based Marketing is the best strategy for your business right now. 
1) How well do we know our customers?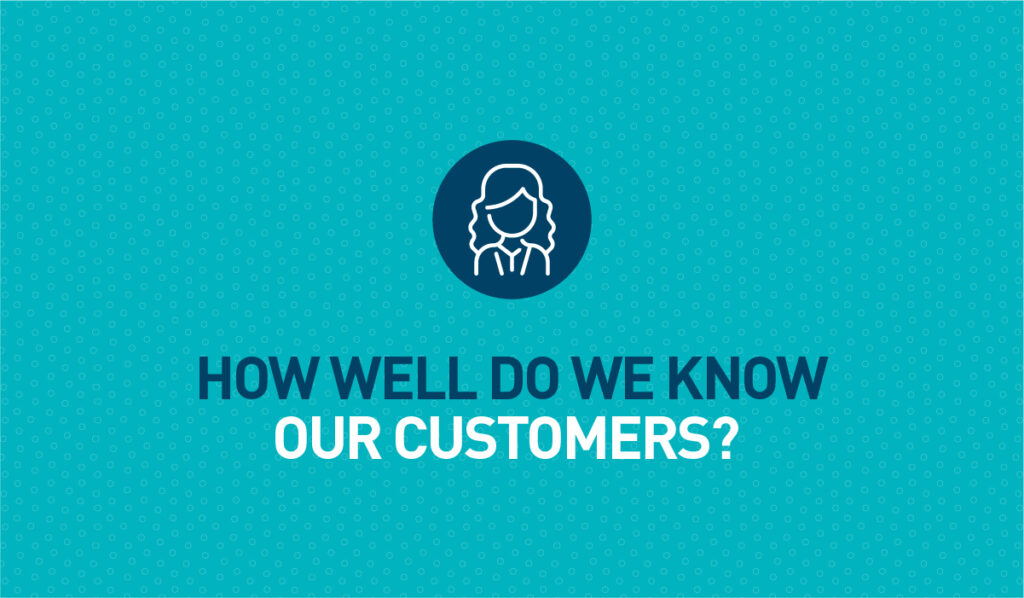 The better you know the customer, the better you know what they need. And that's better for your business. In general, better is a good thing. Better food, better teeth, better weather, anyway…Know your customers.
Some of the questions which help this process include:
Why are these customers considered our top accounts?
What is our relationship with them?
What are their sizes in terms of teams and revenue?
How are they positioned in a particular industry segment we are looking at? 
2) What are our key business objectives?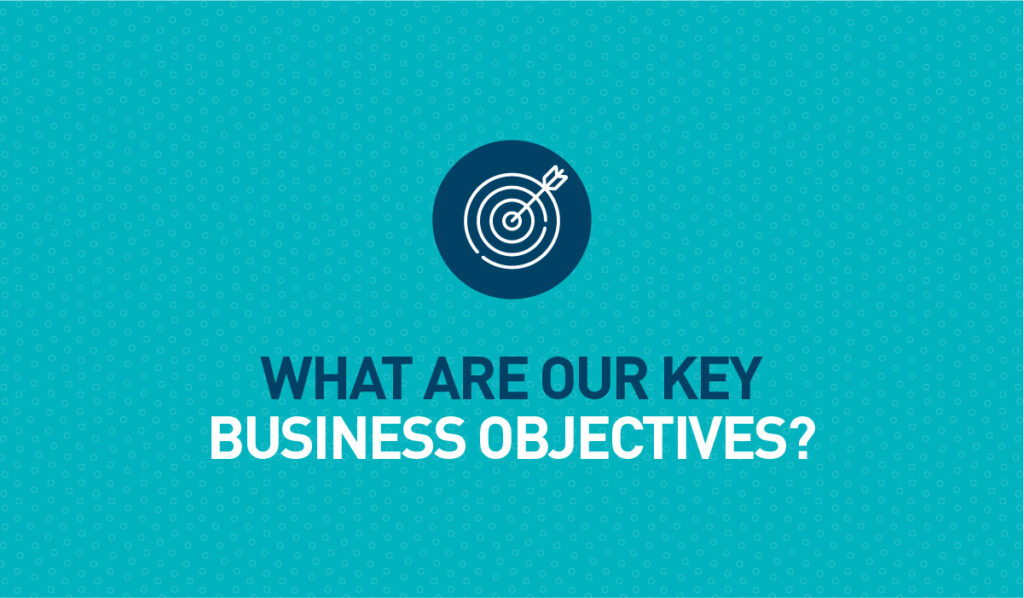 As Stephen Covey would say: "Begin with an end in mind." 
Note: Stephen Covey knows what he's talking about (hyperlink to 7 Habits of Successful People).
Think: 
Is your company looking at nurturing a relationship with existing accounts? (Smart choice)
Are you attempting to generate and expand more pipelines? (Pipelines are good, very good)
Or both? (Hey, now we're in business!)
Determining these objectives and prioritising them as a team that shares a common vision – both Marketing and Sales – is crucial to be able to move towards creating an Account-based Marketing strategy with a consistent foundation. 
3) Are the Marketing and Sales teams aligned?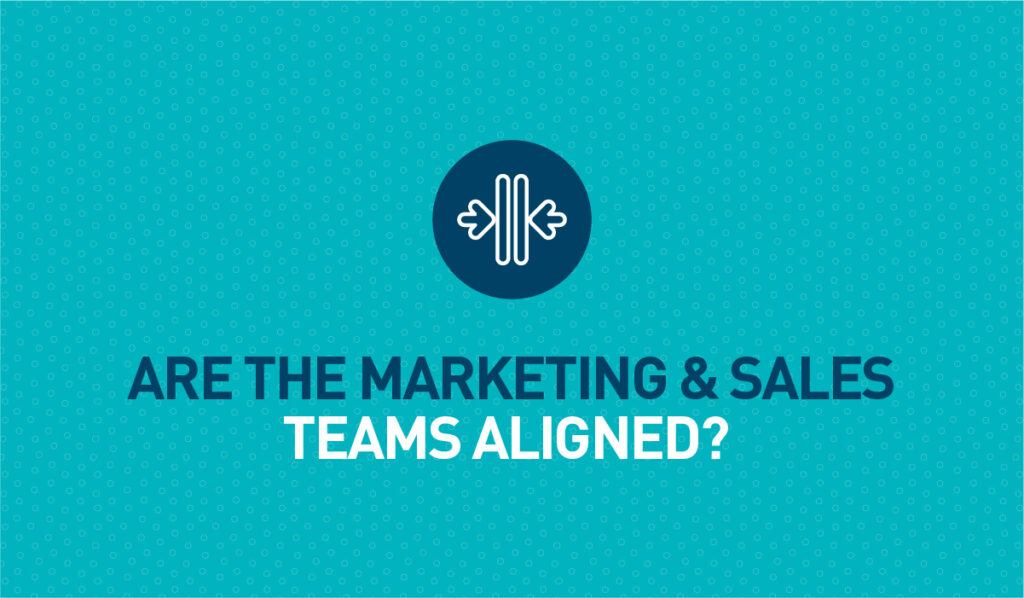 ABM is a marriage of skills and initiative between Sales and Marketing, Marketing and Sales – Don't fight over who comes first kids!
Data uncovers who to target, Marketing curates hyper-personalised, targeted content with their creative expertise, and then when they are a warm lead, Sales brings them home and converts the sale with amazing customer service.
Ah, harmony. 
A good step to take on the sales side is to consider the sales process's lifecycle and relationship with this customer. Where in the journey is your customer?
On the marketing side, a great exercise is to create an Ideal Customer Profile (ICP), a hypothetical description of the company that needs and loves your product.
These are helpful inputs when taking an ABM approach.
Tell your thoughts
What's your take on Accounts Based marketing? Have you ever considered implementing ABM in your company? Have you already done so? We'd love to hear from you and help!