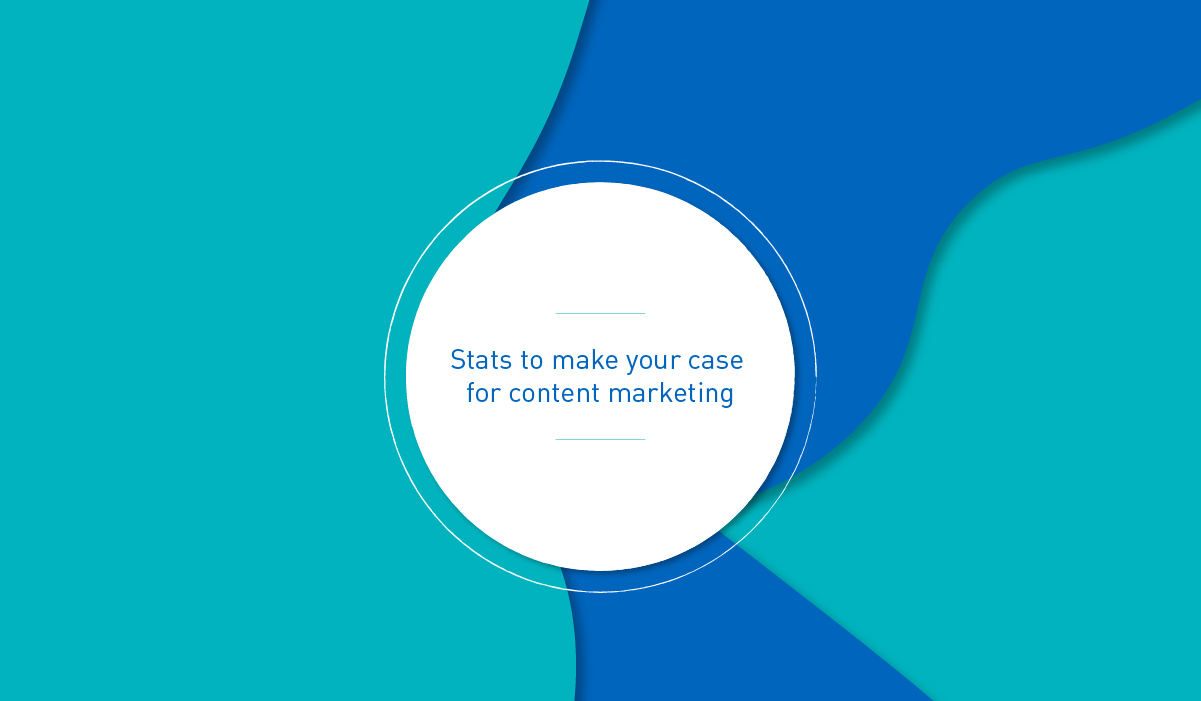 We love working with marketers value great content marketing. It makes our job so much easier (and fun!) when our partners are in the same headspace as us and are committed to nurturing long term relationships with their customers through content.
A shared commitment to true content marketing = less time and effort spent on selling the approach and more time which can be spent on developing masterful content strategies and beautiful creative.
But not everyone is convinced about content marketing. Even though it's the gold standard when it comes to building trust, SEO, brand love… The list goes on.
Either through limited understanding or failed past attempts, some stakeholders need to be taken by the hand on an educational content marketing journey before they'll give their blessing (and dollars) to content marketing.
If you find yourself in a similar position, or even in further need of convincing yourself – here are 6 compelling stats about content marketing to add to your case.
Content marketing generates over three times as many leads as outbound marketing and costs 62% less. (Demandmetric)
People are getting overwhelmed by ads. In 1984, a person saw an average 2,000 ads/day. By 2014, they saw around 5,000. (SJ Insights)
In the early stages of their buyer journeys, 78% of B2B buyers report enjoying infographics, 76% listicles, and 61% ebooks. (Demand Gen Report 2019)
Long reads of 3000+ words get 3x more traffic, 4x more shares, and 3.5x more backlinks than articles of average length (901-1200 words). (The State of Content Marketing 2019 by SEMrush)
SEO optimised content will get you traffic. In fact, search is the number one traffic source to blogs across all industries. (Hubspot)
The truth is that smart, consistent SEO optimised, well thought out strategic content marketing works.
Got a juicy stat that's not included here?
Or do you need help with your strategy?