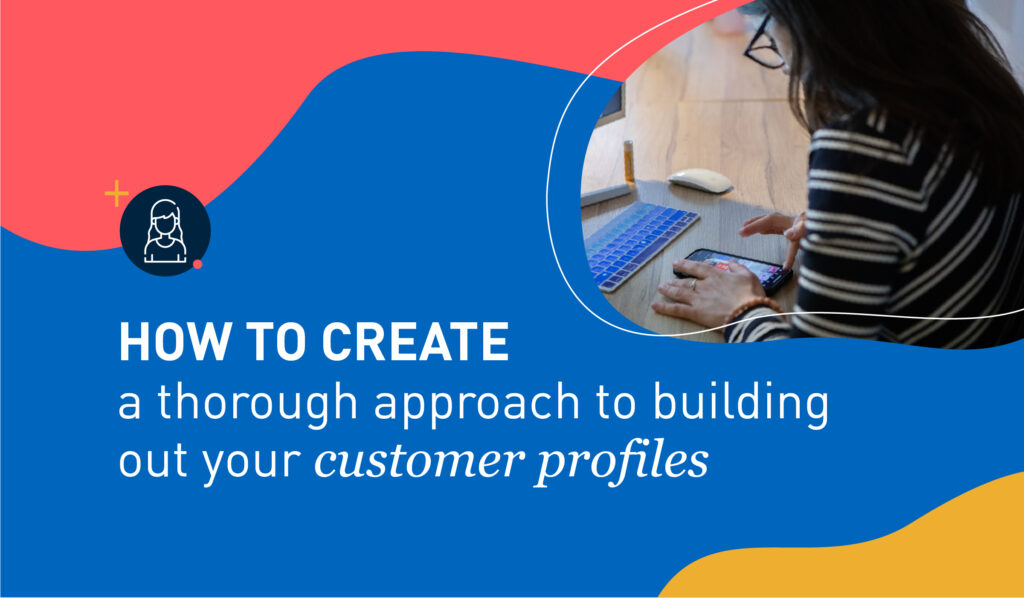 Are you running a business or thinking about starting one? Well, it's essential to know your customers inside and out if you want to succeed. That's where customer profiles come in to provide you insights on the type of customer you want to target.
Customer profiles are like a cheat sheet for understanding your customers' needs, wants, behaviours, and preferences.
With a comprehensive customer profile, you can tailor your products or services to meet their needs, develop targeted marketing campaigns, and provide personalised customer service.
In this article, we're going to explore how to create a thorough approach to building out your customer profiles. You'll learn the different components, how to conduct research to gather accurate data, and how to organise and analyse that data to create effective customer personas. Let's get started.

Get into the nitty-gritty of customer profiles!
First things first, a customer profile is essentially a description of your current customers. There are several components to a customer profile, including demographics, psychographics, and behaviour. Demographics refer to basic information such as age, gender, income, and location. Psychographics, on the other hand, are more complex and include things like values, attitudes, and personality traits.
Lastly, behaviour refers to how your customers interact with your business, such as their purchase history and online activity. Each component of a customer profile is important because it helps you build a comprehensive understanding of your customers.
Demographics, for example, can help you target specific age groups or locations. Psychographics can help you understand your customers' interests and motivations, while behaviour can help you identify patterns and trends. For example, Prince Charles and
Ozzy Osborne share the same age, gender and nationality, but would be considered as two very different customers when we look at their more unique interests and motivations.
When you combine all of these components into a comprehensive customer profile, you can create a clear picture of who your customers are, what they want, and how they behave. This information can then be used to create targeted marketing campaigns, improve product offerings, and enhance customer service.

Tips to remember when creating your customer profile template:
For starters, use real data. Your customer personas should be based on the data you've collected, not just assumptions or stereotypes. This means using actual customer demographics, behaviours, and preferences to create your personas.
Be specific. Your buyer personas should be detailed and specific, including information like age, income, job title, hobbies, and interests. The more specific your personas are, the better you'll be able to tailor your marketing messages and customer experience.
Read more: What does a great customer journey for B2B content look like?
Another tip is to focus on the most important customer segments. You don't need to create a persona for every single customer. Instead, focus on the segments that are most important to your business and create personas for those segments.
Now that you understand what a customer profile is and its components, it's time to start gathering data.
There are several methods businesses can use to collect customer data, and each has its pros and cons.
One of the most common methods is surveys. Customer surveys can be conducted online, over the phone, or in person, and they allow you to gather both quantitative and qualitative data. Another method is interviewing, which is more in-depth and allows you to gather richer qualitative data.
Read more: Discover how qualitative research grows your user insights best
Did you know that tracking your customers' journey can provide valuable insights into their preferences and behaviours?
This data can then be used to create customer profiles, which can help you better understand and target your ideal customers.
Social media is also useful to monitor and collect data on your customers' behaviour and preferences.
To ensure the accuracy and reliability of the data collected, there are a few tips to keep in mind.
1. Make sure you're asking the right questions. Be clear and specific in your questions to avoid confusion or misunderstandings.
2. Consider the timing and frequency of data collection. Too much or too little data can skew your results.
3. Finally, be sure to analyse your data carefully to identify patterns and insights.

It's time to put your consumer personas to use
There are many ways businesses can use customer profiles to inform their strategies and improve their overall performance.

Get your marketing team together
Start brainstorming some ideas for creating a targeted market for your potential customers. One effective approach is to focus on the specific interests and values of your target audience. For instance, if your market segment indicates that your customers are interested in sustainability, you could centre your marketing efforts on your eco-friendly products and initiatives.
Read more: How to brainstorm creative ideas

Get ahead of the game
Thinking creatively and developing new products is another way to appeal to your target market. By getting to know your customer's needs and preferences, you can create products that cater to their specific requirements. For instance, if your consumer profile indicates that your customers prioritise their health, you could create new products that encourage healthy living. This approach can help you stand out in the market and build a stronger connection with your customers.

Customer profiles can supercharge your service
Customer profiles can also be used to enhance customer service. By understanding your customers' pain points and preferences, you can provide better and more personalised service. For example, if your customer profiles show that your customers prefer to communicate through social media, you could offer customer service through social media channels.

What can you take away from this?
In short, creating comprehensive customer profiles is an essential component of any successful marketing strategy. By using real data, being specific, and focusing on important customer segments, businesses can create accurate and actionable customer personas that inform their strategies and lead to better overall performance.
For a more personalised approach to building out your customer profiles, book a 15-minute consultation with a Melon.