Trust is the foundation upon which businesses and communities are built. When you have brand trust, invisible barriers dissolve and things start happening. Relationships flourish. Customers start telling you what they think, what they want and what they expect from you. Identifying pain points and solving them becomes a lot easier.

Without brand trust, you only have transactional relationships. When it exists, you have mutually beneficial relationships that are fluid, evolving, lasting and sometimes even transformational.

Think about any product that you've bought without experiencing it. It could be an album from your favourite band (well, not since Spotify but you get the drift), pre-ordering the new iPhone, a Dyson vacuum cleaner or one of those Tefal pans with the red dot on it. You didn't see the item, you didn't touch it, but you were confident enough that it was going to meet your expectations that you willingly parted with your cash. Why? Because that brand had earned your trust. Trust is good for business.

Establishing trust is super important for your brand. So how do you do it? You probably know how to gain the trust of other humans, but as a brand, how do you start? Well, the funny thing is that building brand trust is not a whole lot different to building trust as a human.

So today, we're going to look at three human behaviours that marketers can apply to increase brand trust.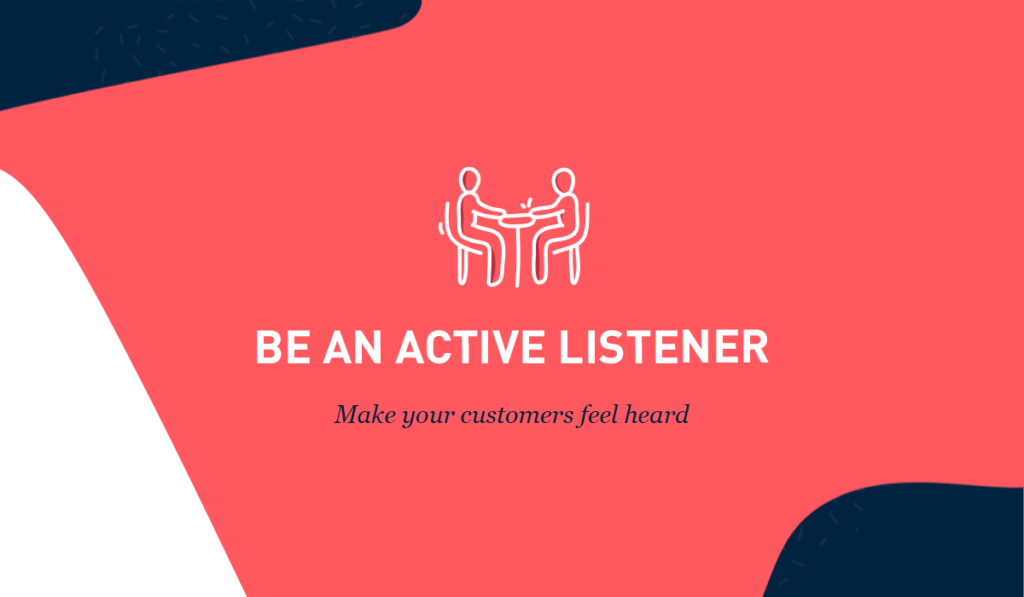 Be An Active Listener
For Humans

Did you ever trust someone who didn't listen to you? No way! Active listening demonstrates a genuine investment in the other person and that you care about their situation. Demonstrate active listening consistently over time, remember details and paraphrase them back. Over time, you'll become a trusted confidante.

For Brands

Active listening is all about how you interact with your customers. Be human. Make them feel heard; make them feel important. Community management. Customer experience. Acknowledge and respond to what they tell you on social media, even if it's not what you want to hear. Do you know their name, do you keep a record of past purchases, past issues, their birthday? When your brand or business remembers your customer and their particular tastes (Those "Having the usual again today?" moments) customers are much more likely to return. Active listening for brands also comes to life through content. Are you acknowledging their pain points and struggles in their content and offering well thought out solutions to make their lives easier? All of this makes customers feel heard and seen, which nourishes brand trust.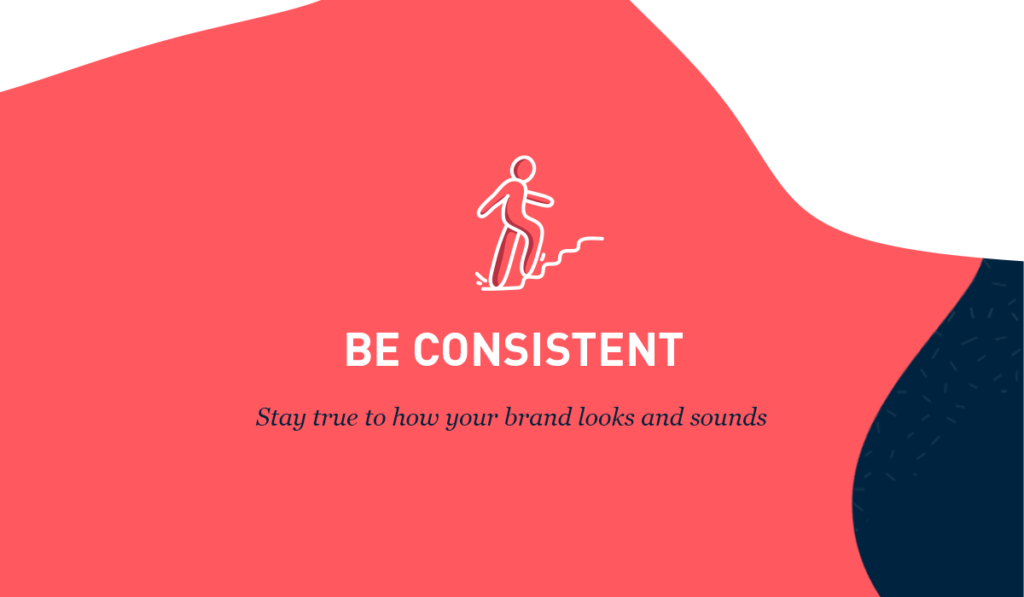 Be Consistent
For Humans

Think about the people you trust the most. Those types of people that you would put down as an emergency contact, leave your firstborn with or ask to house sit. Chances are they are very consistent, predictable humans. Predictability might not sound like the sexiest trait, but it's integral to building trust. Sure as humans, we all evolve and changing shouldn't make us untrustworthy. But being unpredictable, while it's novel and even exciting, sends an unconscious message to other humans that your identity – your values, morals and tastes are inconsistent and so is your behaviour.

For Brands

So how do you build consistency and trust as a brand? Brands need to talk about various subjects, interact in different settings and adapt to multiple conditions but remain consistent and familiar. Tricky. Thankfully brands have some specific touchpoints which can elicit trust. A consistent look and feel for your brand across all content can be created with a detailed and thoughtful style guide. Fonts, colours, logos – anything in the visual realm. A detailed tone of voice manual will articulate precisely how your brand speaks in different situations, making provisions for serious and more light-hearted conversations. It can even define your brand's sense of humour. Cultivating a loveable brand that's consistent AND flexible is 50% art and 50% discipline.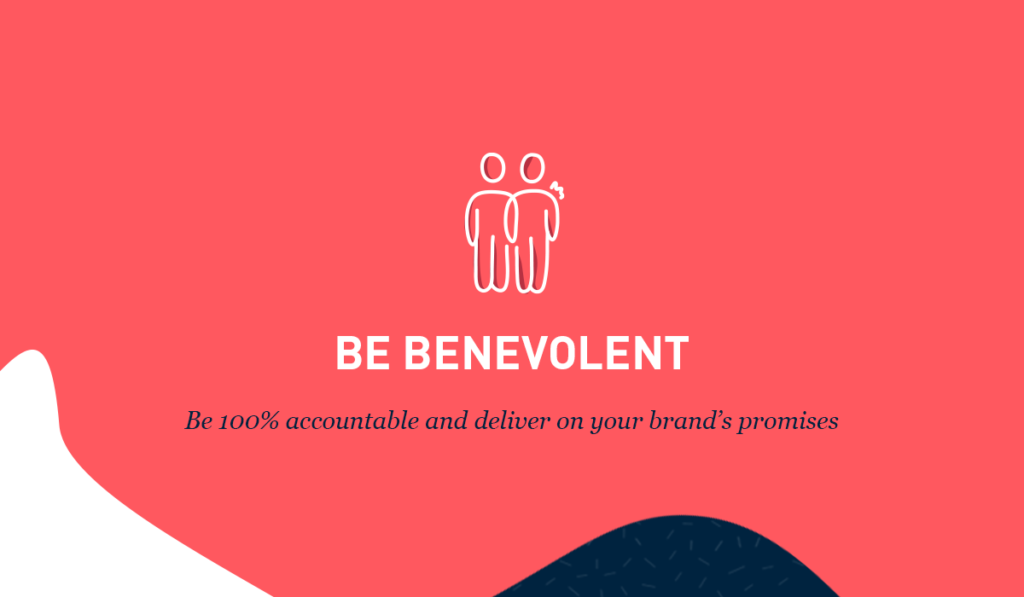 Be Benevolent
For Humans

We connect with other humans who share our values and positive traits. The ones who are about the things that we care about. Our tribe. Being benevolent, empathetic and caring for other humans, the planet and other worthy causes is a simple requirement that we expect of other humans. If you don't care about the people and things around you, why would you care about me? This is why benevolence is integral to all trusting relationships.

For Brands

Brands are held the same accountability as humans when it comes to their values, empathy and benevolence. But if you're a brand, failing to demonstrate these virtues is even more critical than for humans. Brands have no excuses. A brand can't blame careless behaviour on being bullied in primary school or missing their morning coffee. They have to be 100% accountable. This is where content and storytelling are essential for brands to demonstrate their values. Brands should be creating content, not just about their products but also about their why. Create a strong narrative about what you stand for and deliver on your promises. Your audience will trust you.

At Blue Melon we believe that key to nurturing brand trust is embodying these virtues in thoughtful, consistent and purposeful content.

Do you agree? #letsconnect