The new school for creative minds
Building the right brand and digital experience
for a school that teaches creativity.
BRAND & BRAND COMMUNICATION | SOCIAL | DIGITAL EXPERIENCES
Branding, Website, Social Media, Content
The White Academy offers a new way of learning, from industry professionals themselves – through a collection of workshops across creative and design fields. Their mission is to stay truthful to the power of creativity and learning, enabling people to participate in a fun, professional and friendly environment. Based in Manly, they foster a community of creative minds and share their vision to teach new skills at a very human level.
Create space for creativity.
The White Academy wanted to cut through and show that they were all about sharing creative knowledge from within the industry and across the depth of their experience, not from a curriculum.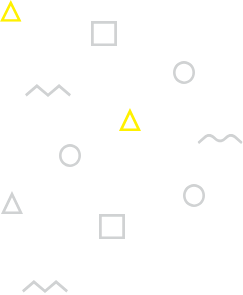 Everything you need to build a beautiful brand from scratch.
The White Academy engaged us to help build their brand from the ground up. From logos, to patterns, to the website, course collateral and social media content.
A brand that's as creative and dynamic as the courses on offer.
Blue Melon created the type of brand, website, marketing collateral and stationery for The White Academy that showcased them as a place for learning, exploring and celebrating all round creativity.
A Distinctive Look & Feel
The unifying colour palette across all assets was centered around monochrome with pops of yellow, to make it mature yet fun.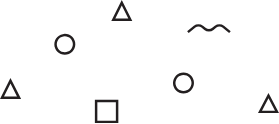 BlueMelon shot all of the launch photography and video, from opening night coverage, to in-class assets which were used to promote the individual workshops. The human centered imagery captured the fun and approachable vibe of the classes, making them super appealing to prospective students. The two shoots created an extensive library of images for later use.

We designed all of the White Academy's course collateral across print and digital. All of the assets were simple, beautiful, human centered and cohesive.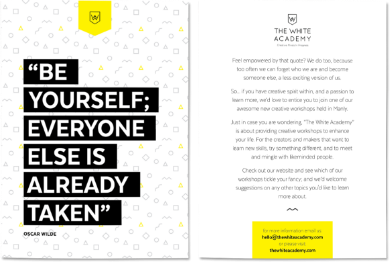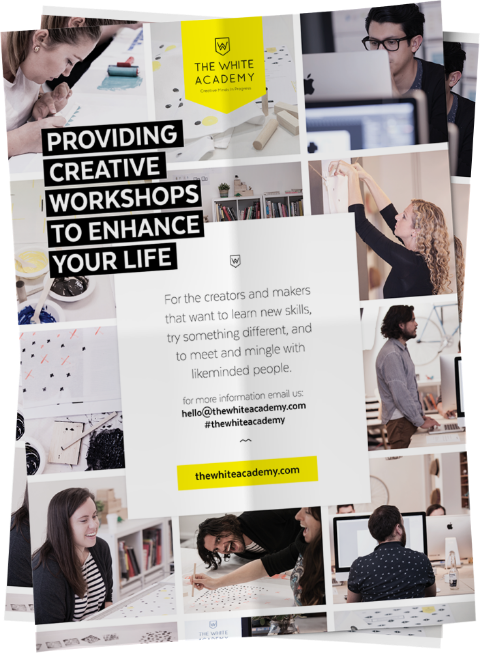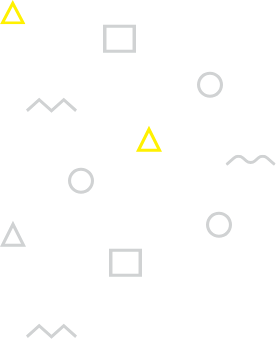 The website was designed to allow uses to find new course, book and pay online in a seemless, friendly and creative way.
DISCOVER. BOOK. PAY. PLAY.