A captivating content marketing campaign to drive downloads for Salesforce
Salesforce needed a cut-through solution that would entice audiences to download the State of Sales, State of Marketing
Content Strategy / Campaign Journey / Buyer Persona / Content Audit / Research / Copywriting
When brands invest big in research, a solid content marketing campaign to promote those efforts is often overlooked. Salesforce identified the need for a social media campaign that would see their investment in research pay off, allowing their invaluable sales and marketing assets to emerge in clear view of the people it was created for. How did BlueMelon help Salesforce maximise their investments with strategic, creative content marketing?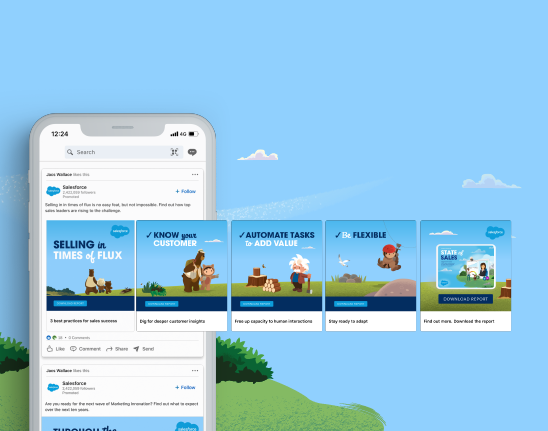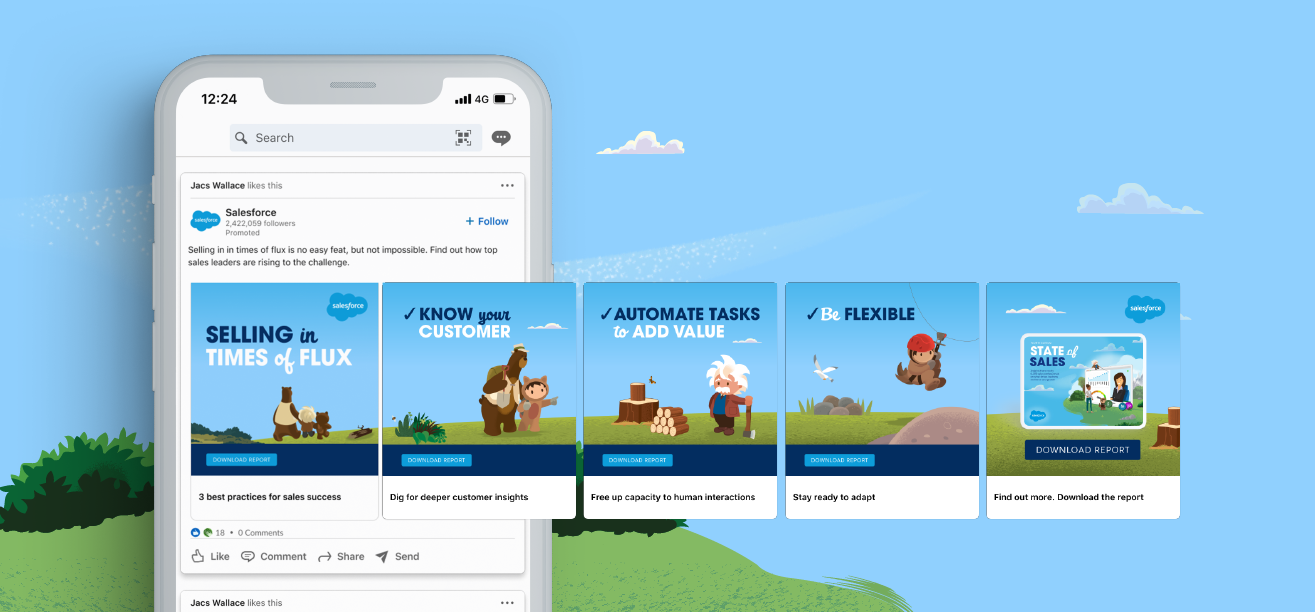 Every year, Salesforce undertakes extensive market research, producing reports designed to give sales and marketers up to date insights into their industries. Salesforce knew they had some powerful insights in their State of Sales, State of Marketing and SMB Trends Reports, but they needed a way to make sure they got noticed by the right people at the right time in the right place.
A purpose-led, hyper-targeted marketing campaign was BlueMelon's solution. BlueMelon knew that in order to spark the audience's interest to download Salesforce's reports, they needed to go back to the data. The goal? Uncover the gold nugget insights that would resonate with the target audiences on a personal level. The insights uncovered had to link to the specific pain points, goals and needs that those targeted professionals needed to make better business decisions. This would be the invaluable hook that would get the audience stopping, clicking and downloading the reports.
The approach was to educate and incentivise. The solution would ultimately educate sales and marketing professionals on the benefits that downloading the reports would afford them. By delving into the attributes of the professionals Salesforce wanted to target, BlueMelon's solution offered goal-orientated incentives for downloading. What was troubling them specifically? What personal or professional goals were they trying to accomplish? BlueMelon knew that when sales and marketing professionals discovered how this report would help them achieve their KPI's, positioning Salesforce as a trusted, authoritative source of data.
On identifying key insights that were helpful, informative and enticing enough to download the reports, BlueMelon set out to execute and deliver a gold standard suite of digital assets across LinkedIn. The Salesforce brand was already disruptive, but BlueMelon's solution took it to the next level.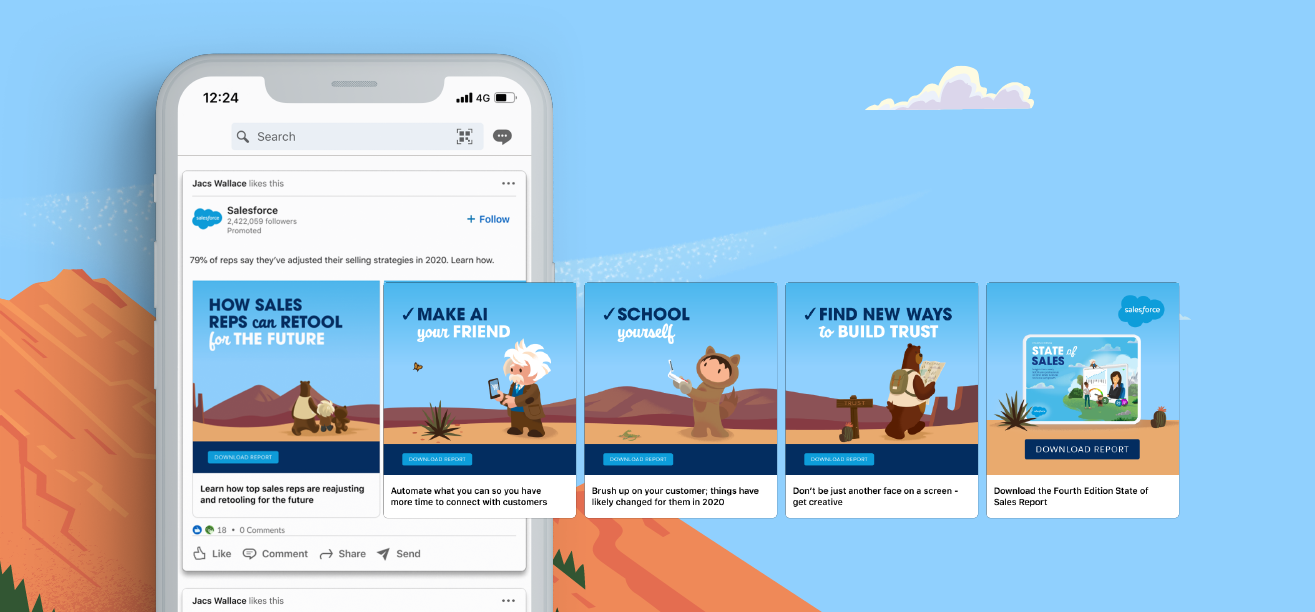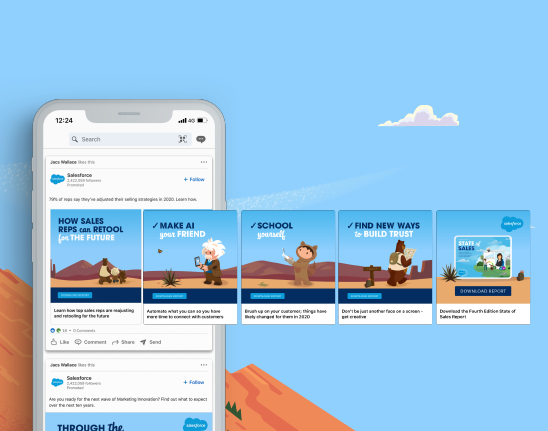 The three separate campaigns found global success, seeing significant spikes in engagement on LinkedIn and an increase of over 20% in report downloads, positioning Salesforce over and above their competition. Through captivating content, BlueMelon helped recuperate the research investment for Salesforce by driving downloads and increasing engagement, proving purpose-led content has the power to convert.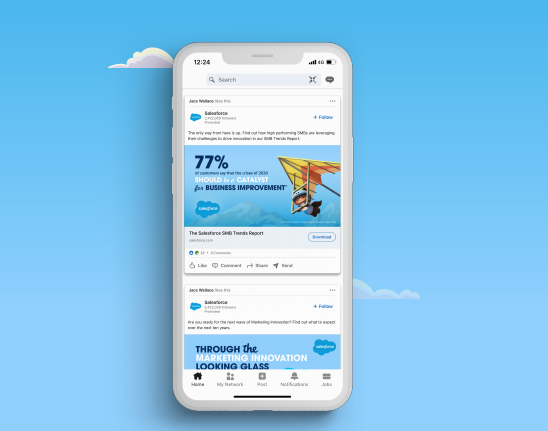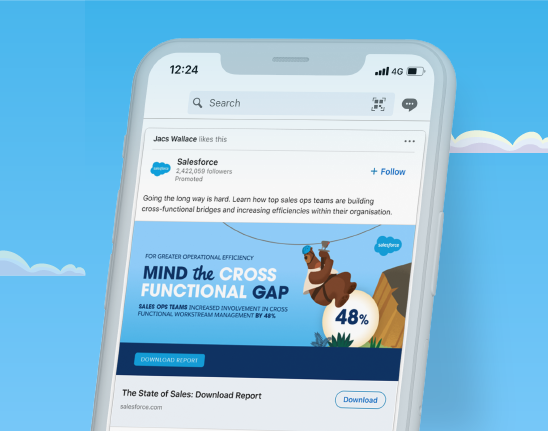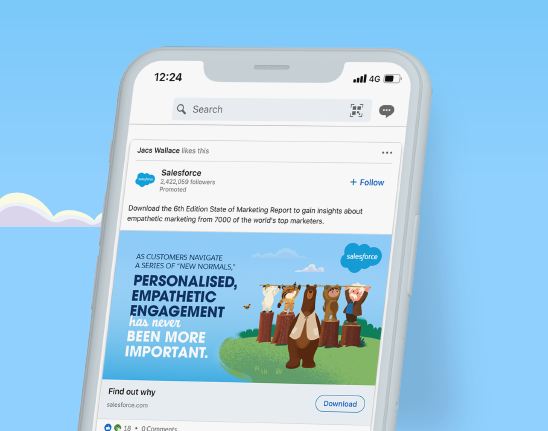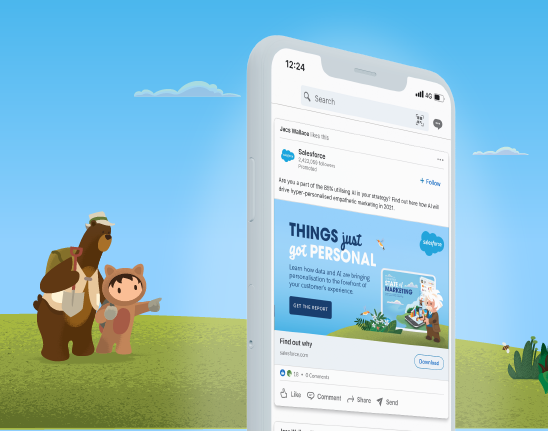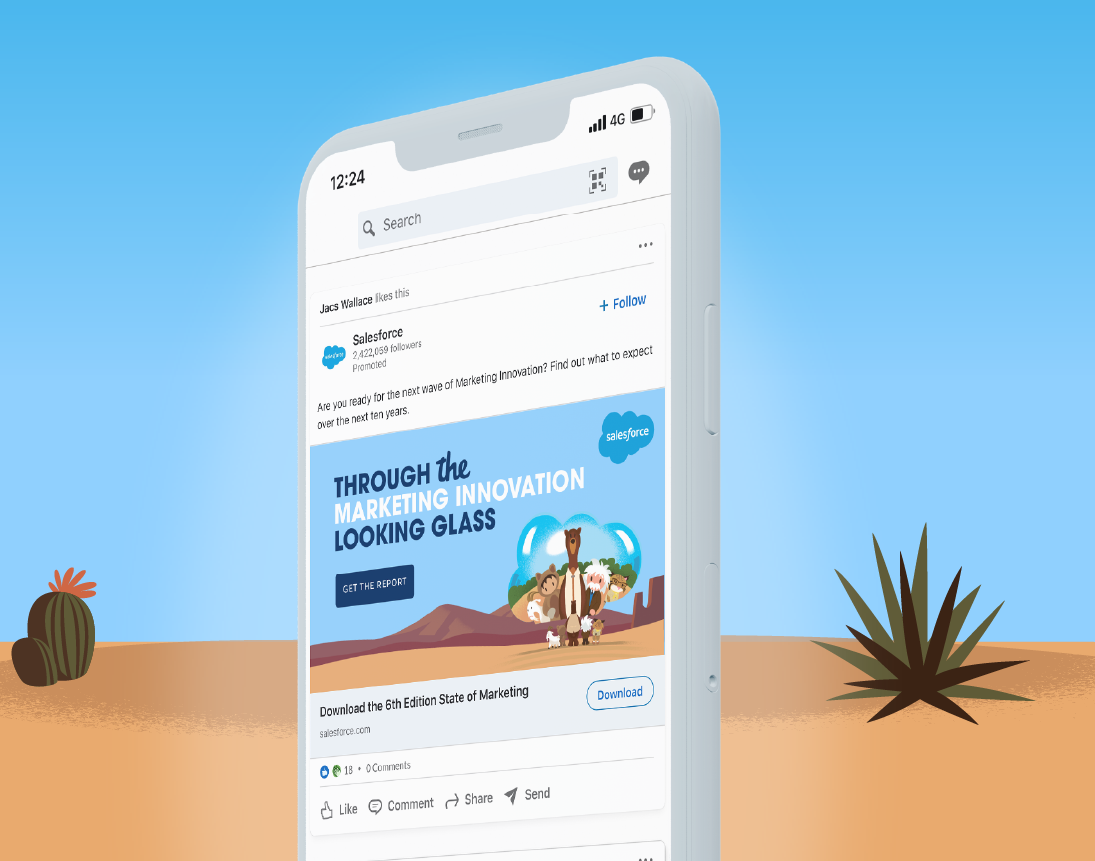 The Go-To Content Partner for Product Marketing Managers Around the Globe