Building a Timeless, Sophisticated and Flexible Brand From the Ground Up
Building a modern, sophisticated food and wine brand to stand out from the crowd: strategy-driven brand awareness.
Branding | Brand Workshop | Digital Experiences | Brand System | Website | Strategy | Design Thinking | Design | User Experience
Brand and Brand Communication
When the founders of gourmet food and wine store opened The Artisan Cheese Room, they realised they needed some help launching and defining their brand (as a couple of product photos weren't going to cut it). Tucked away in a pocket of Manly's harbour-facing shorefront, the store's local audience mainly consists of an affluent mix of international expats and Aussies who have found their work-life balance by living on the beach and a ferry ride away from the hustle and bustle of Sydney's CBD. Artisan Cheese Room consulted with BlueMelon Design early on for branding expertise and guidance to set them apart from competitors. We ran a branding workshop which translated into a full brand system expressed through everything from the storefront signage to social assets and the brand's online presence. All of which firmly established the Artisan Cheese Room as a timeless, unforgettable brand for premium food and wine, and the signature down-to-earth Australian coastal customer experience.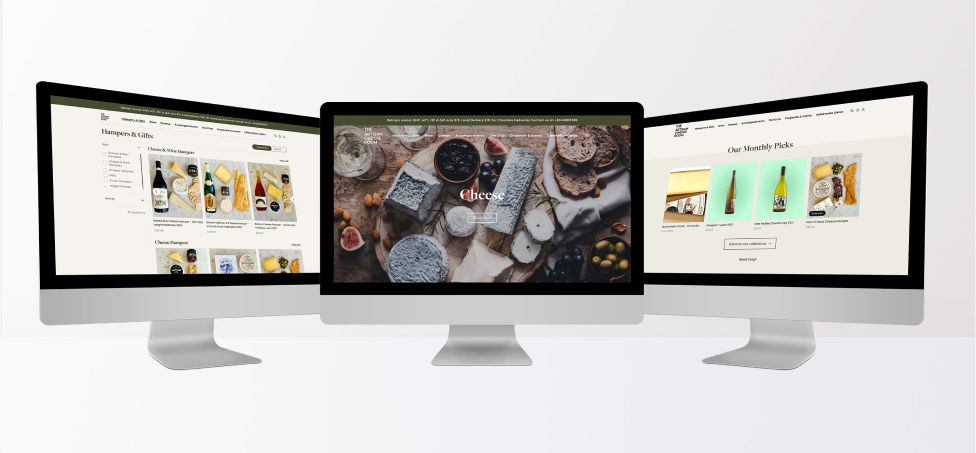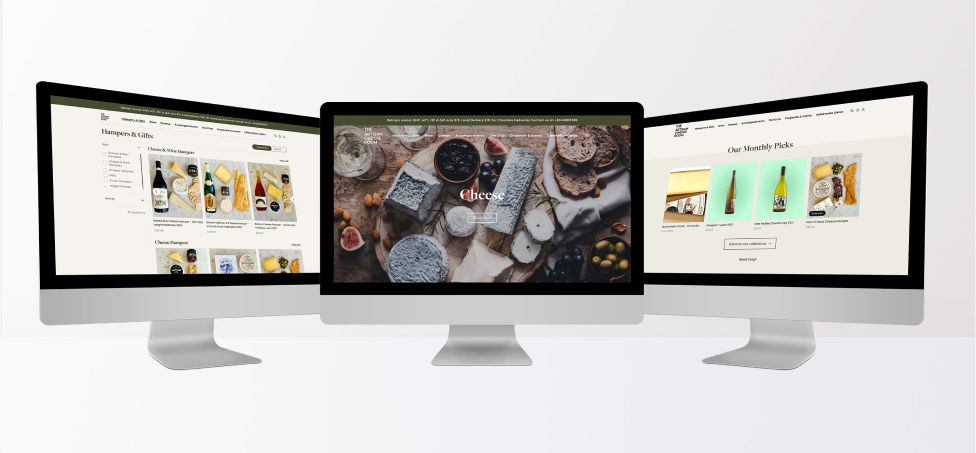 Turning passion into profit
The Artisan Cheese Room is a husband-and-wife-led business created as an answer to a gap in the local Northern Beaches market for premium food and wine. Joanna, an internationally trained chef, and Paul, with a successful corporate background, decided to translate their personal passion for delicious cheese and gourmet wine varieties into a nook in Manly, where locals and travelling oenophiles alike could indulge their palate (without having to venture into Sydney's CBD). The pair are proud to offer a cheese and wine lovers' heaven where quality and taste come to life with a bespoke and considered customer experience. 
Their goal was to build a timeless, standalone brand synonymous with Manly and a must-see for locals and tourists alike.
Turning passion into profit
As Artisan Cheese Room was a budding business, they needed help to build a system that could cater to the diversity and complexity of cheese and wine on offer in a simple, sophisticated way. We partnered with the husband and wife pair on building their brand strategy, articulation and to support their brand awareness efforts. Together, we worked on creating a memorable brand experience to match the vision of bringing high-quality produce to customers in an experiential way. We needed a versatile brand as we were looking to attract an array of visitors from the self-proclaimed cheese aficionados to people who wanted to try something new. The most important part of this partnership was to be creative in the storytelling from brand to in-store experience and beyond.
BlueMelon builds a timeless, lovable brand
Brand Workshop – Brand system – Brand assets
Building brand awareness is paramount when bringing new people into the fold of your brand. It's all about creating amazing branding at all levels of the marketing funnel, from awareness to nurture and to getting them in the door, cheese and wine in hand. We knew Artisan Cheese Room had an amazing, unique offering and it was our challenge to work together to go deep on how we could bring the customer experience to life at all brand touchpoints. From the brand perspective, we also wanted to inspire and challenge the founders to consider a bolder approach to their brand and explore their vision in a more sensorial way throughout the customer journey.
The brand strategy workshop - finding a voice in the market
Both sides brought their ideas to the table in a comprehensive BlueMelon Brand Workshop. Our direction involved constructing a cohesive branding system to communicate the brand value of Artisan Cheese Room. One that not only depicts the sophistication of the product and service, but also stands the test of time. Most importantly, in the modern marketplace, we created a brand which could also be extremely flexible and adaptable to multiple channels and touchpoints.
While the Artisan Cheese Room sells high-quality products and experiences, the owners wanted to keep the brand story down-to-earth, approachable and unpretentious. Neither elite nor unattainable, the BlueMelon Design team worked to carefully craft a brand that's accessible, local, sophisticated, simple and timeless to attract an affluent, well-travelled community appreciating good food and wine. 
BlueMelon worked on the following assets for to boost Artisan Cheese Room's brand awareness:
Brand Workshop


Brand Mission

Value Proposition

Brand Keywords


Styleguide

Brand motif – built off a photograph of their actual products – based on a lithograph – traditional and B&W

Logo

TOV

Business cards 

Website Development & Design

Socials

Stickers

Signage

Proposed packaging – POS

Tote Bags
An iconic destination for cheese and wine with strategic design flair
It's always exciting to see what started as sticky notes in a workshop bloom into a busy storefront where people flock for international, high-quality cheese and wine. We created a brand system which clearly identified the value of the brand and its products and service to the local audience. BlueMelon successfully curated an omni-channel experience where the in-store and online elements connected and aligned to tell a unique brand story. No matter where customers are engaging, they know it's the "Artisan Cheese Room."
Now, the business has truly become a permanent fixture in the Manly community and tourism experience. The Artisan Cheese Room has proved value in its promise and become a local favourite. Business even flourished in the various pandemic lockdowns as the audience stuck loyal to the timeless brand with online tastings and talks. 
TALK TO US
Now you know a little more about how we work, let's grab a glass of wine and chat about your brand. If you'd like help bringing your vision to life through a creative experience – we'd love to partner with you. Get in touch.
Contact us here