A strategic content partnership between two industry leaders.
What happens when two organisations with complimentary products and tools join forces?
Video, infographics, PDF, ebooks, landing page, explainer videos, ad campaign, Presentations, digital assets, animated gif's
The current state of sales is in disruption. There are ballooning buyer expectations, more people involved in the buying process and fundamental shifts in workforces and technology. Selling as a profession is evolving, and salespeople need to bring more science to the art of selling. LinkedIn Sales Navigator is a powerful modern selling tool that gives users invaluable insights into their network which can be leveraged to generate new engagement and selling opportunities. Miller Heiman Group are leaders in the sales and service space, offering insights, technology solutions, training and consultancy to sales teams in large organisations. In response to the disruption in the marketplace, LinkedIn and Miller Heiman group teamed up to go to market with a timely thought-leadership piece that showcased their collective knowledge on the topic of modern selling.
A unified voice in a disrupted landscape.
With the market in a state of disruption, there was an opportunity for LinkedIn and Miller Heiman group to step in and own the topic of modern selling. The content's credibility was raised through their strategic partnering.
Topic ownership with strategy, creativity and brand alignment.
We worked in collaboration with Miller Heiman Group and the content team from Linkedin Sales Navigator to establish a set of items to help bring their insights to life.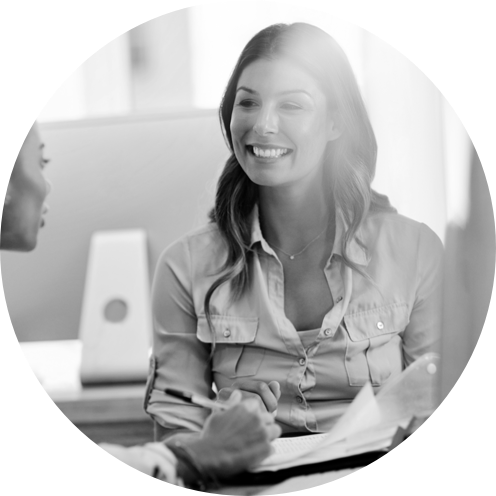 We identified the shared passion and pain points across the LinkedIn and Miller Heiman audiences to ensure that content spoke specifically to them.
We also came up with a cleverly co-branded look and feel for the content and campaign that was rolled out on all touch-points across LinkedIn and Miller Heiman Group's owned and operated channels.
By dissecting the style guides for both brands we found a way that they could be positioned side by side on all collateral whilst staying on-brand and true to their unique identities.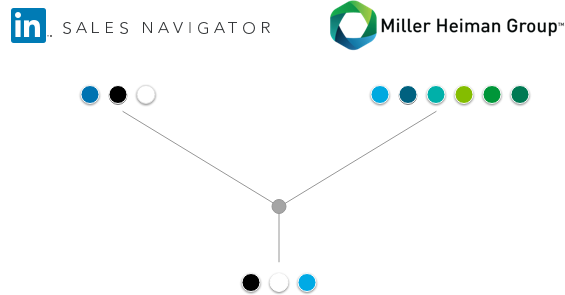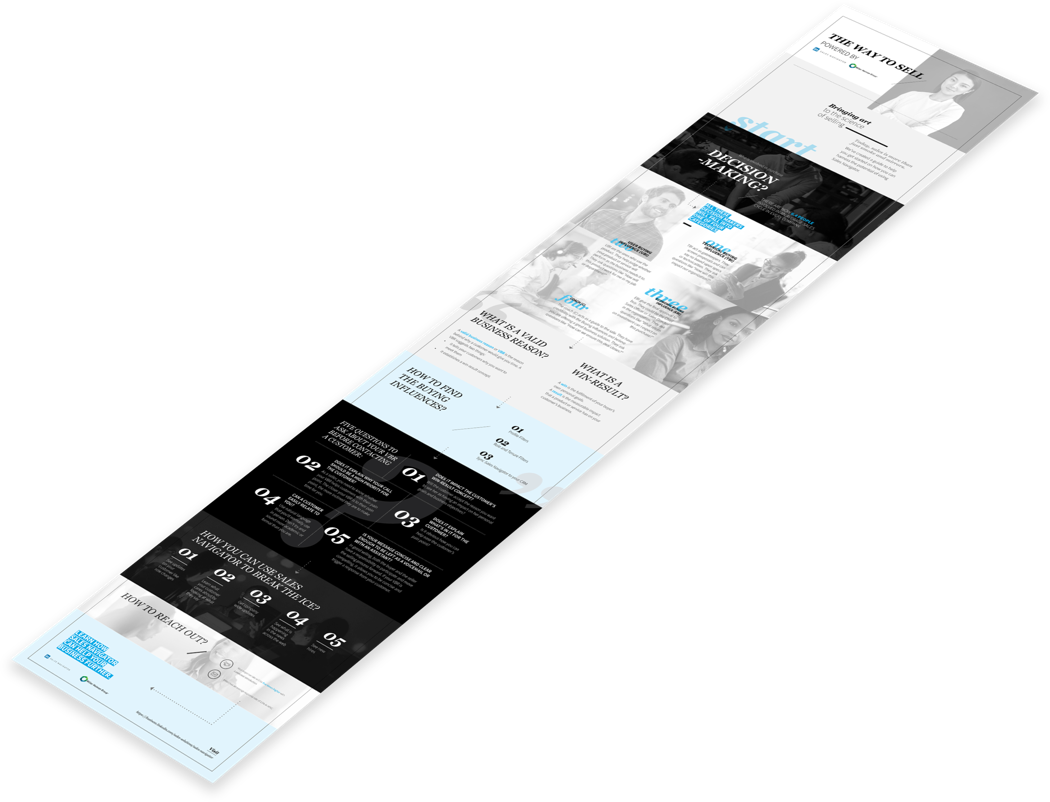 A multitude of touchpoints
We created a range of output types, from bite sized chunks of content right through to long form eBooks. As a result, the content was digestible across the vast audiences and platforms that each partner was targeting.
By dissecting the style guides for both brands we found a way that they could be positioned side by side on all collateral whilst staying on-brand and true to their unique identities.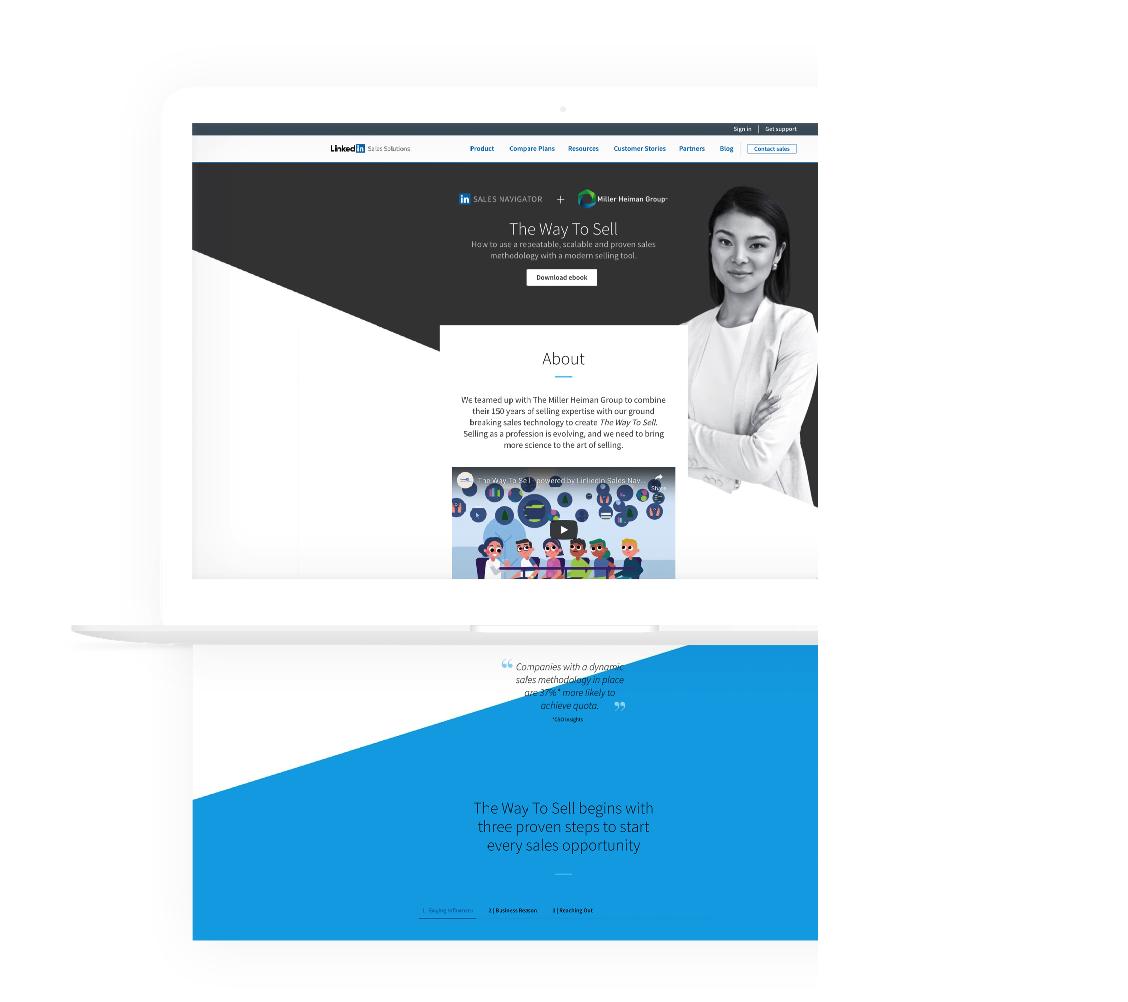 A series of mini animated gifs, 30 sec teaser videos and digital banners led the audiences to the main landing page which hosted the video series, ebooks and infographics.
We created a beautiful downloadable eBook filled with insights targeted to the two companies shared audiences.

"The content partnership with LinkedIn could not have been a better strategic and brand fit. Our organisation sees this as the gold standard for content marketing moving forward."
Kate
Content Marketing Manager APAC
LinkedIn
An insightful, brand aligned and highly engaging piece of content
Branded content with substance, purpose and credibility, priming the audience to engage with both brands.
Does your content marketing feel credible?
Whether you've looking to refresh what you're already doing, to outsource your content creation, or to venture into content marketing for the first time, we have the smarts and the team to help you kick your content (and business) goals. Yiew!
WHAT ARE THE BENEFITS OF WORKING WITH BLUEMELON DESIGN?
Getting brands right is our specialty, we understand what you need and will deliver on your core business values
We like to start by identifying the problem space and getting to know your business
A clearly defined business goal is crucial to any successful content marketing initiative. We say 'no' to content for content's sake. Need help figuring it out? Talk to us. We're happy to help.
We focus in understanding your main pain points
Before we begin we'll need to understand you and your team's pain points. Every company is different, so it all starts with listening. From there we'll go through various stages depending on what we uncover during this stage.
We are humans that value data
If content is king, data is queen. Strategically led data-driven content is what we're all about. The more data and insights about your brand and target audience you can share with us – the better! If you're not sure what data might be helpful, or if it exists – never fear. We're here to help.