Building a full funnel content marketing campaign for Cisco
Cisco needed to connect with their customers through campaigns that would engage, nurture and convert
User journey mapping / content strategy / research / copywriting / design / video
A one-size-fits-all approach to content marketing is unlikely to reap the high conversion rates that brands seek when they invest in paid media. This is even more true for big tech, like Cisco, whose content marketing needs are complex. Giving the right audience the right message is one thing, but delivering it at the right time is another story. Here's how BlueMelon helped Cisco deliver tailored localised content marketing campaigns designed to penetrate every stage of their marketing funnel.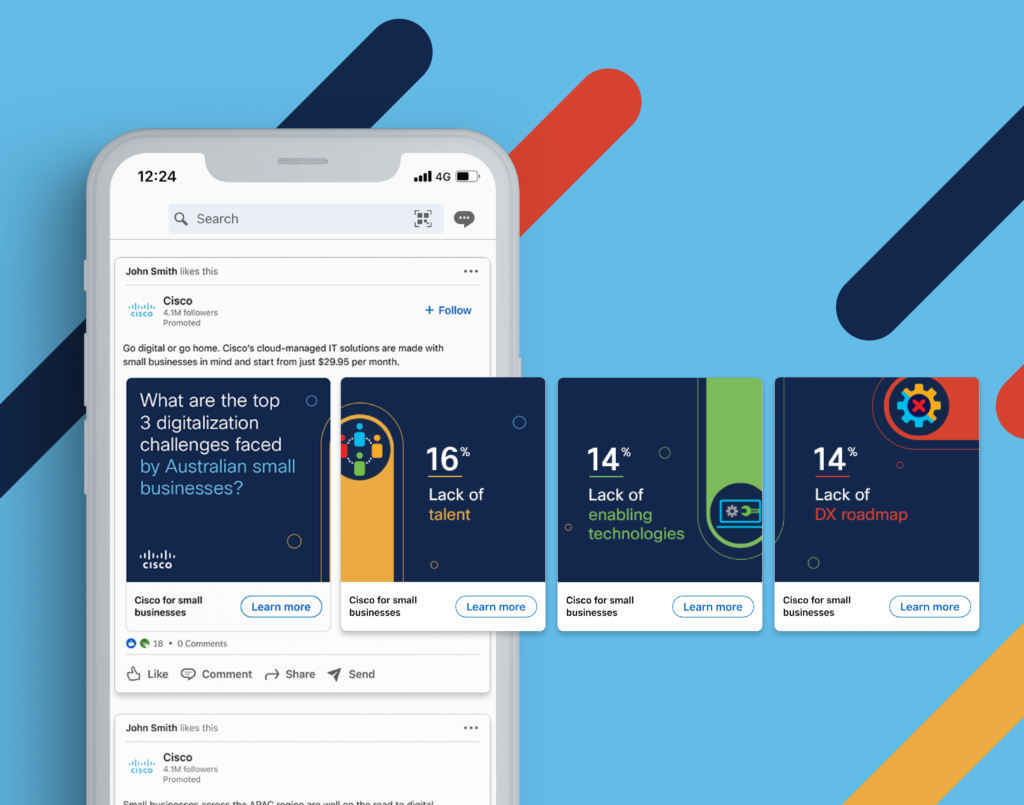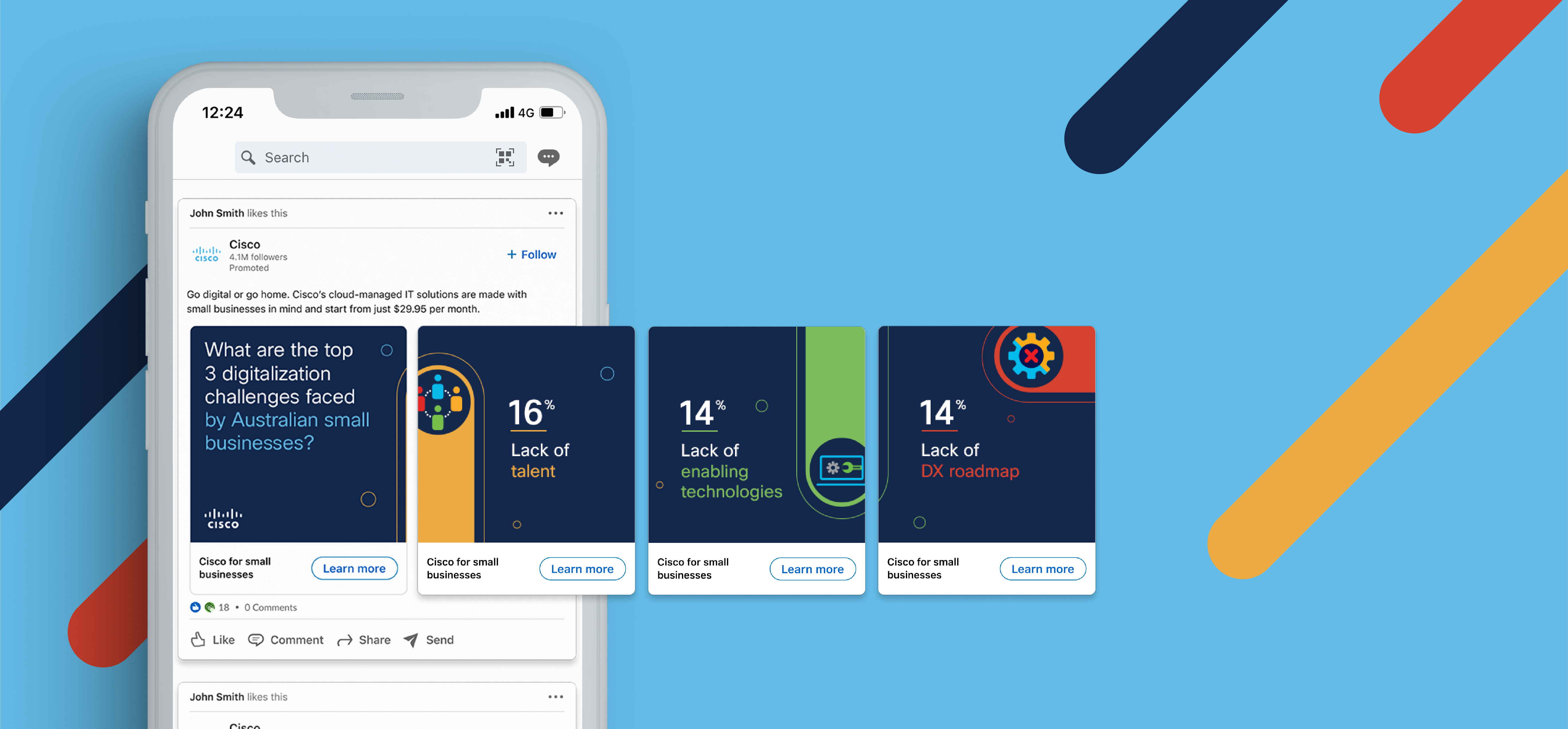 Cisco is synonymous with big tech, offering big data solutions for enterprises all the way to hardware for SMB's. A generic marketing approach was not going to reach and engage the right audience, let alone capture their attention at the right point in the sales journey. With so many buyer personas and campaign objectives, it was crucial that Cisco's messages became hyper-targeted if they were going to hit their benchmarks. BlueMelon set out to craft a multi-faceted campaign that would line Cisco up for conversion success.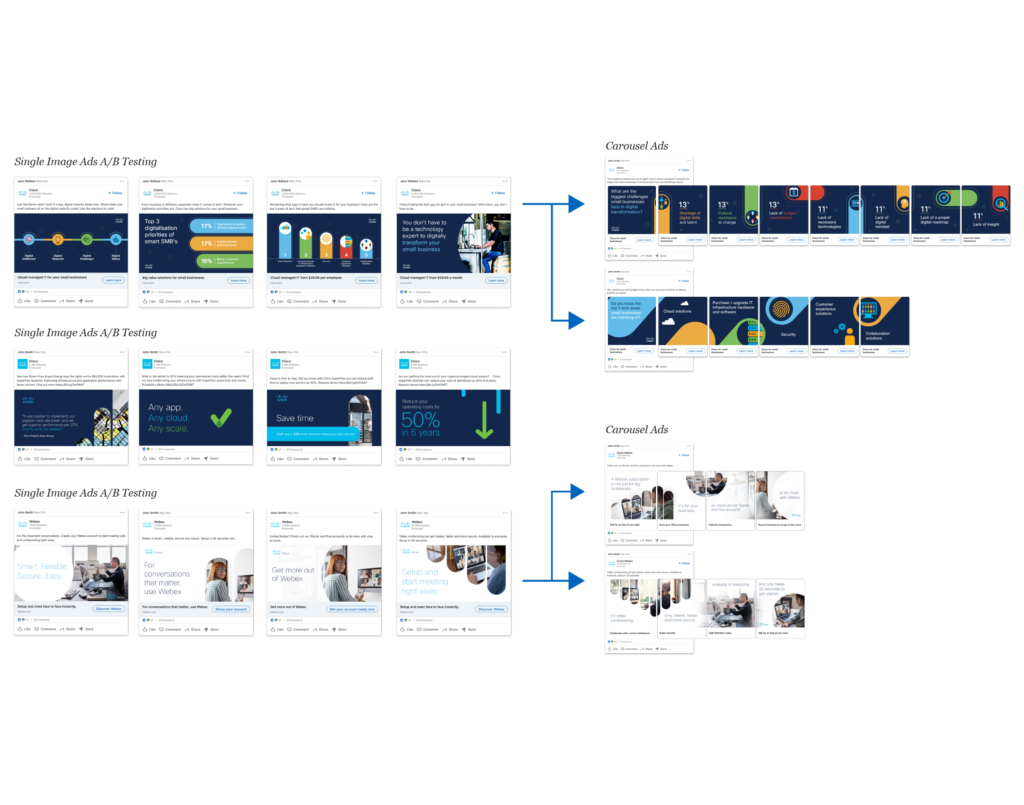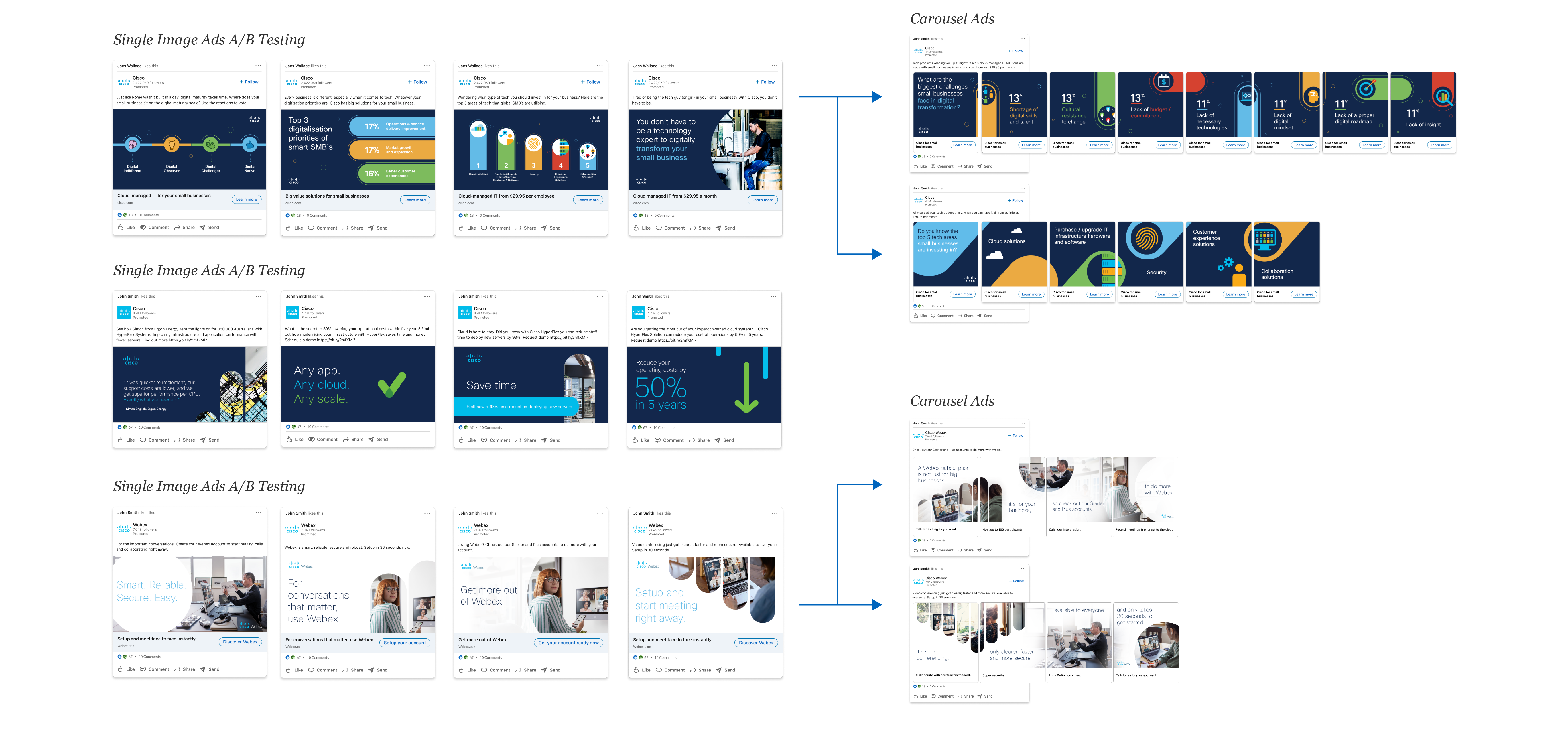 Cisco needed creative content that spoke to their buyers' needs and pain points. A deep dive was required with subject matter experts to fully understand what gaps they were experiencing in their content. A highly personalised content campaign was needed, so BlueMelon delved into fully understanding the true customer value behind Cisco's products. From understanding the complex role of the data centre for enterprise, to the best video conferencing experience available for small to medium business. Consideration of the stage of the sales funnel took priority, allowing BlueMelon to craft contextual, personal and clear campaigns. BlueMelon ensured that the messaging and creative would hit each individual objective, whether it was awareness, engagement or conversion to a sale.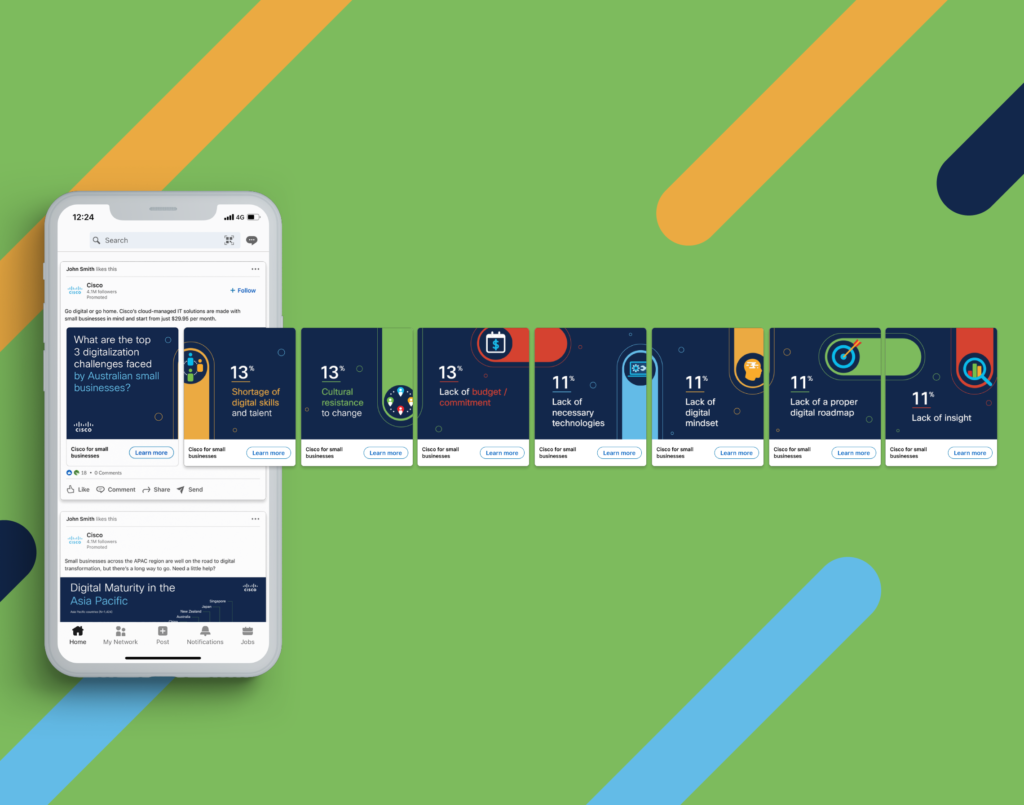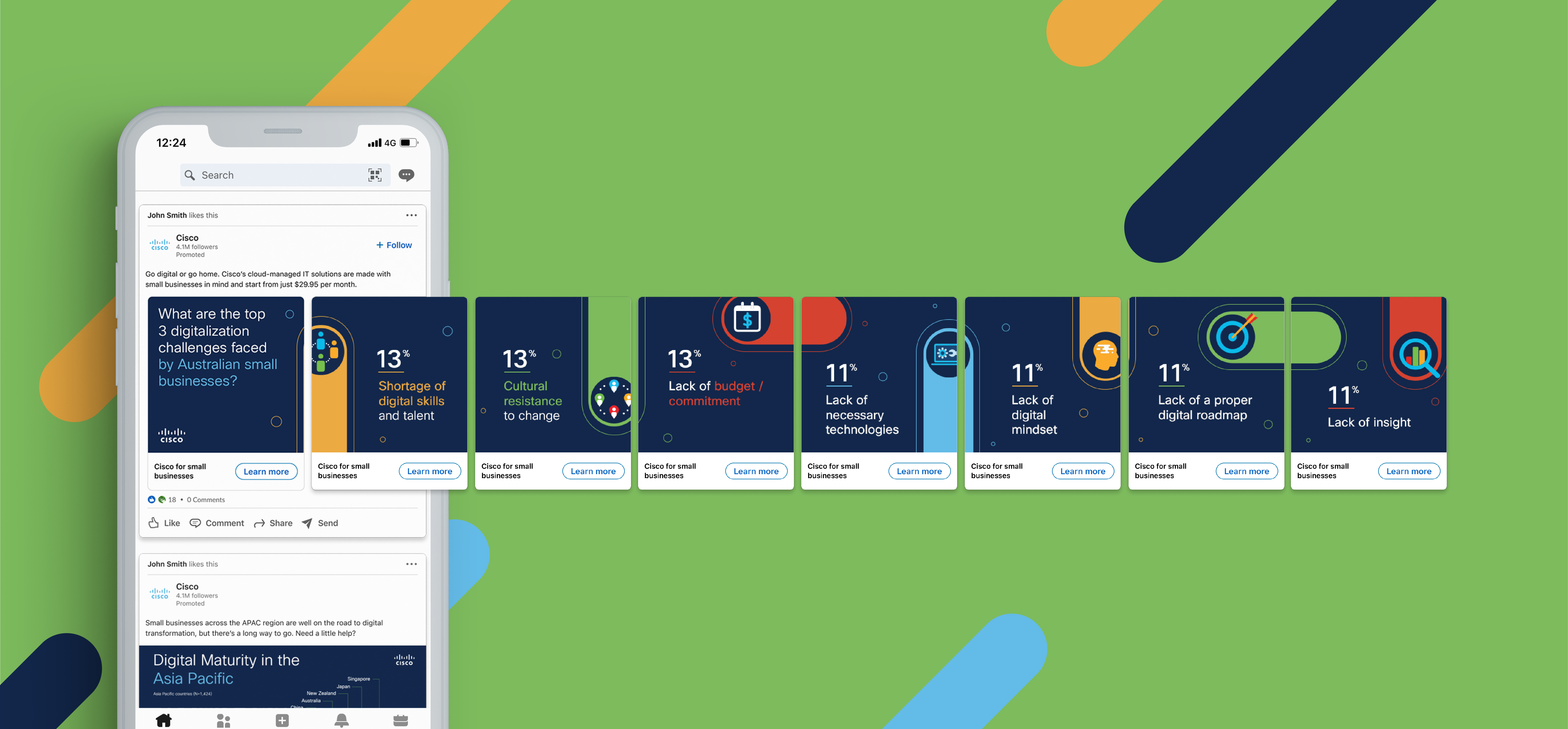 BlueMelon worked closely with stakeholders at Cisco, and LinkedIn to successfully create a set of campaigns, designed to improve benchmarks and hit Cisco's campaign KPIs. Hyper-targeted messaging was localised for multiple regions, with considerations and optimisations made before, during and post-pandemic to ensure the message was always the right one. Each campaign was optimised with extensive A/B testing to ensure maximum return on Cisco's media investment.