Melons for Good Part 1: The Creative B2B Campaign to Search for 'The One'
The successful awareness campaign which smashed the engagement target by 166% while only using ¼ of the budget.
Brand Design | Creative Ad Campaign | Brand Awareness | Social Strategy | Landing Page | Video
Through our human and creative approach to B2B, combined with our desire to do good in the world, BlueMelon created the Melons for Good partnership and went on the hunt for the deserving organisation to partner with. This partnership would mean donating $30k worth of our creative services to amplify an organisation's cause and help them change the world. We conceptualised and executed a creative awareness campaign calling for not-for-profits, social enterprises and organisations with purpose, to apply for the Melons for Good partnership.
The response was overwhelming. We uncovered many deserving organisations, while also smashing our engagement target by 166% after only a couple of weeks, while using only 25% of the budget. We ended up choosing
Missing Perspectives
as the organisation to partner with. This search resulted in our brand exposure skyrocketing, but above all, our minds were blown by the amount of good that people are working tirelessly towards. And that's just here on the east coast.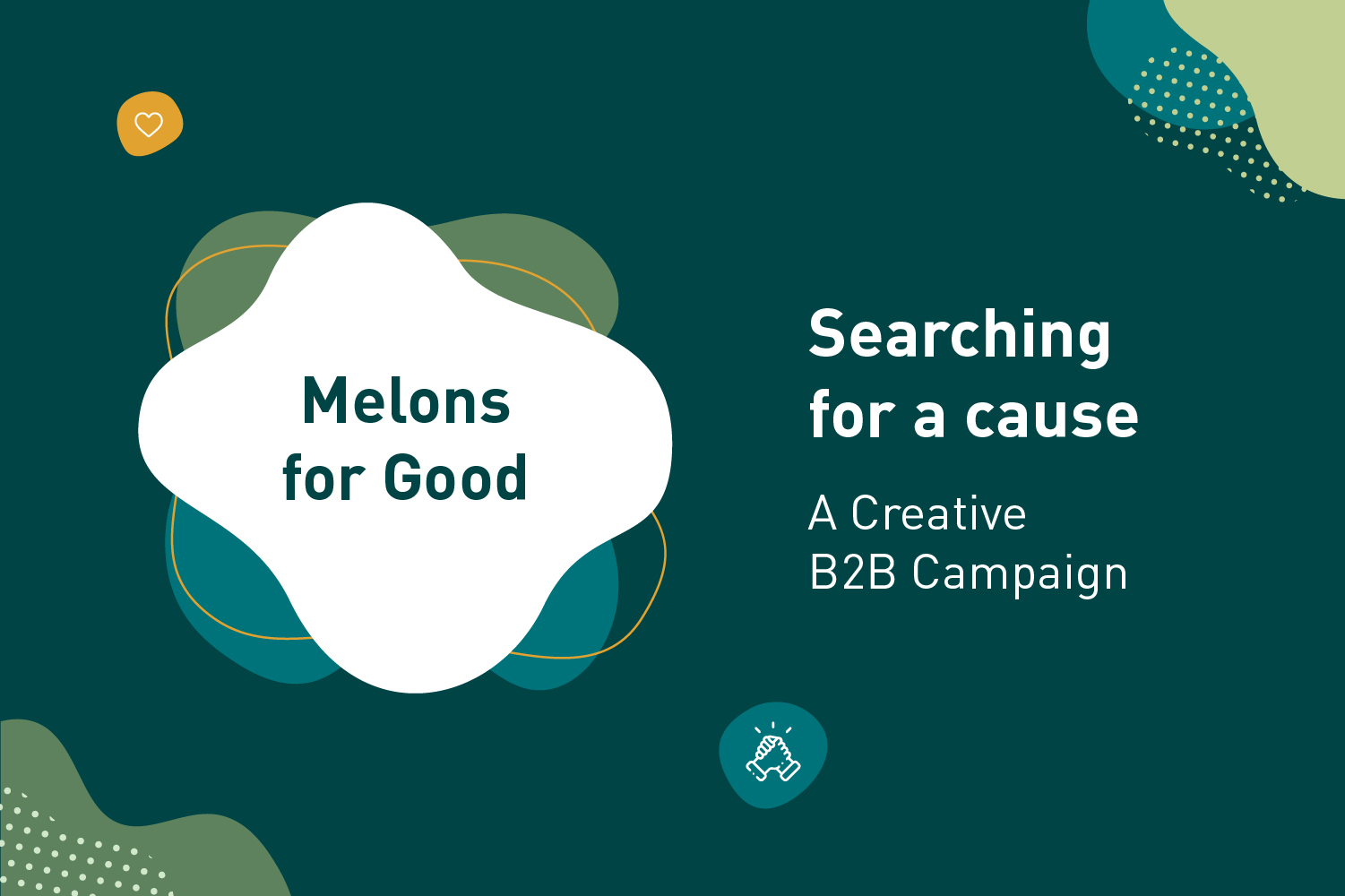 Putting our B2B creativity and desire-to-do-good to good use
Here at BlueMelon, we strive to be the best humans we can be, and that means giving a sh*t about the people and the world around us. We wondered how we could donate our strategic thinking, creative talents and B2B trailblazing efforts to help bring goodness to the world and make a difference. That's when 'Melons for Good' was born.
Conceptualising the Melons for Good partnership
As we're in the advertising and marketing sector, we needed to put our human approach and creative B2B skills to the test to find a partner organisation who was already focused on creating positive change. We devised the Melons for Good partnership, which is all about helping a deserving organisation who might be having trouble executing or amplifying their cause. We would partner with this organisation and donate $30k worth of our creative services to bring their story to life, and use our human approach to help them connect and engage with as many people as possible.
Instead of scouring the streets looking for an organisation, we came up with the idea of having them come to us through a highly-creative, B2B awareness campaign. Through this campaign, we would put the call out all over Sydney for not-for-profits, social enterprises and other companies with purpose, to apply for the Melons for Good partnership worth $30k. We believed taking this strategic approach would create excitement around Melons for Good, boost exposure of and engagement with our brand, inspire people to think seriously about their organisation's potential, and ultimately, would open our minds to the multitude of ways people are making a difference in the world.
After creating a mini-brand for Melons for Good, our awareness campaign included multiple ads, live-action video and social content directing to a dedicated landing page. This landing page gave an insight into our BlueMelon culture, our human approach, showcased our strategic thinking and B2B chops. Our media strategy was to run our paid campaign for 2 months through social media, including LinkedIn, with an objective of receiving 30 expressions of interest (EOIs) from viable organisations.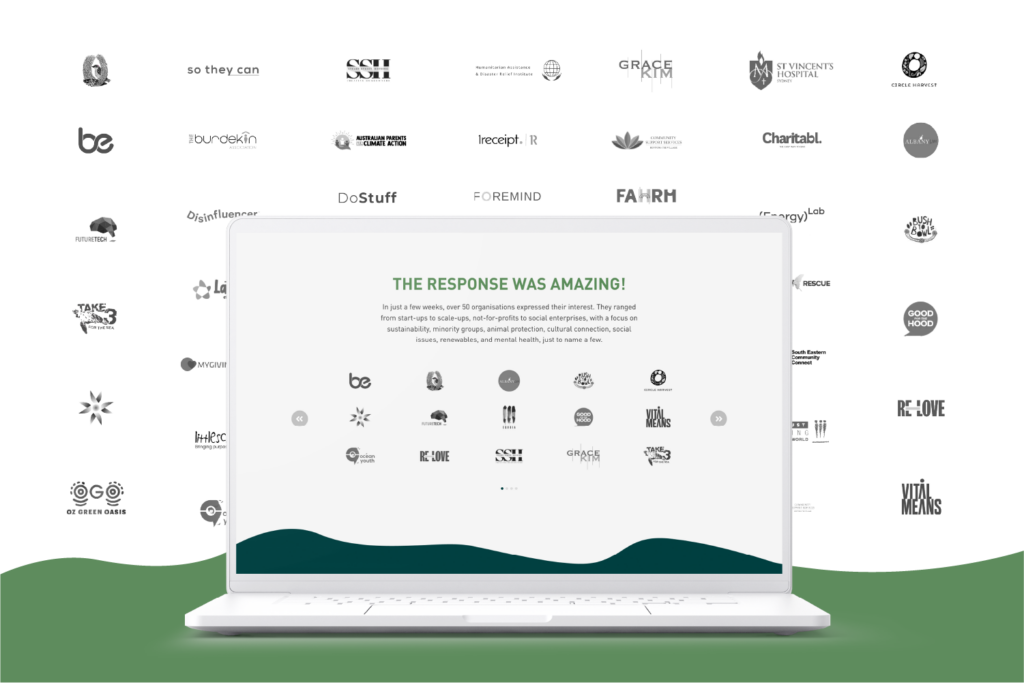 The results exceeded all of our expectations. The BlueMelon exposure and the engagement with our brand went through the roof. In just two weeks, we received 50 EOIs from viable organisations who are all doing amazing things to make this world a better place.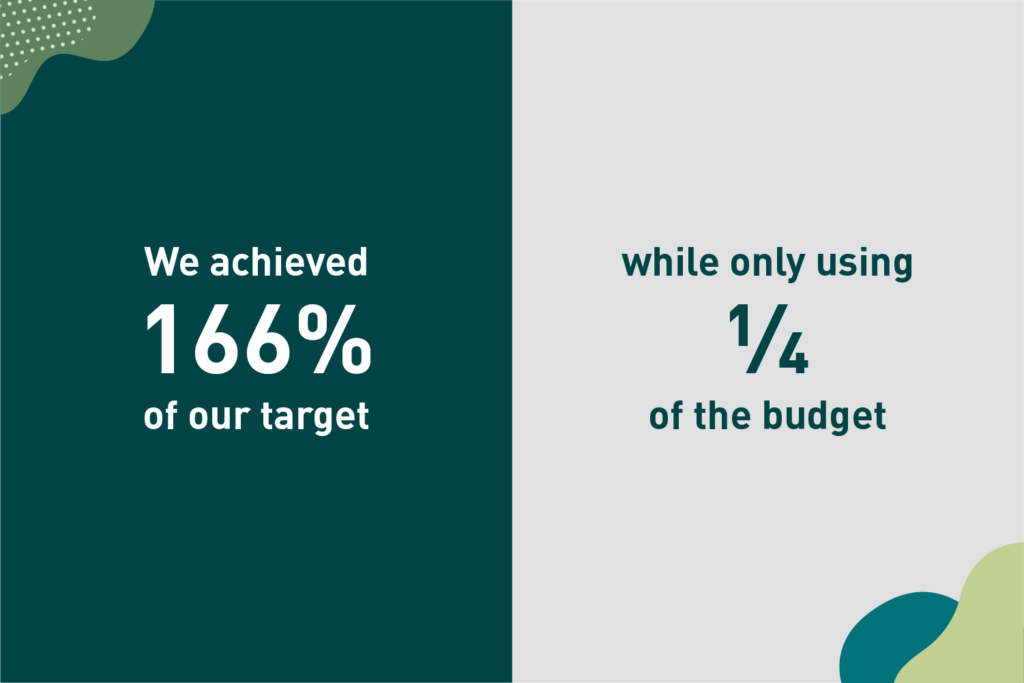 Apart from the brand engagement success of this campaign, the real value lies in our exposure to the variety of organisations who are focused on doing good. It is mind blowing! The businesses who expressed interest were a mix of nonprofits and social enterprises, in the fields of: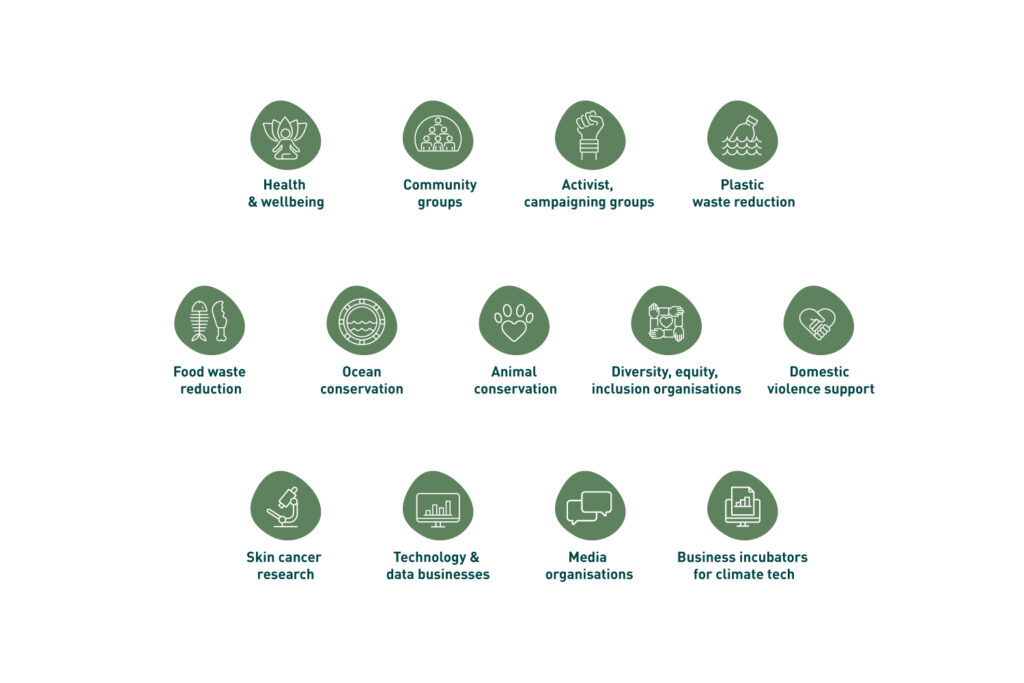 The ways in which they wanted BlueMelon to help them with their cause:
Strategy

Content support

Marketing

Design

Sales support

Video/animation

Storytelling

Copywriting

Branding 
After receiving these 50 EOIs, which almost doubled our target, we closed down the application process 6 weeks early, and undertook the task of choosing the organisation we would be working with through the Melons for Good partnership. This involved video calls with 15 organisations who expressed interest, and putting 10 of these through the more rigorous application process.
The final decision was one of the hardest we've ever had to make. We wish, and hope in the future, we can work with every single organisation that applied. But for now, the successful organisation is Missing Perspectives – a social enterprise start-up dedicated to challenging the underrepresentation of young women in the news industry worldwide. Missing Perspectives is a platform giving young women around the world a voice by publishing articles on the missing perspectives that are often overlooked by mainstream media.
Here's how the news was received when we told Phoebe at Missing Perspectives they were chosen as our Melons for Good partner: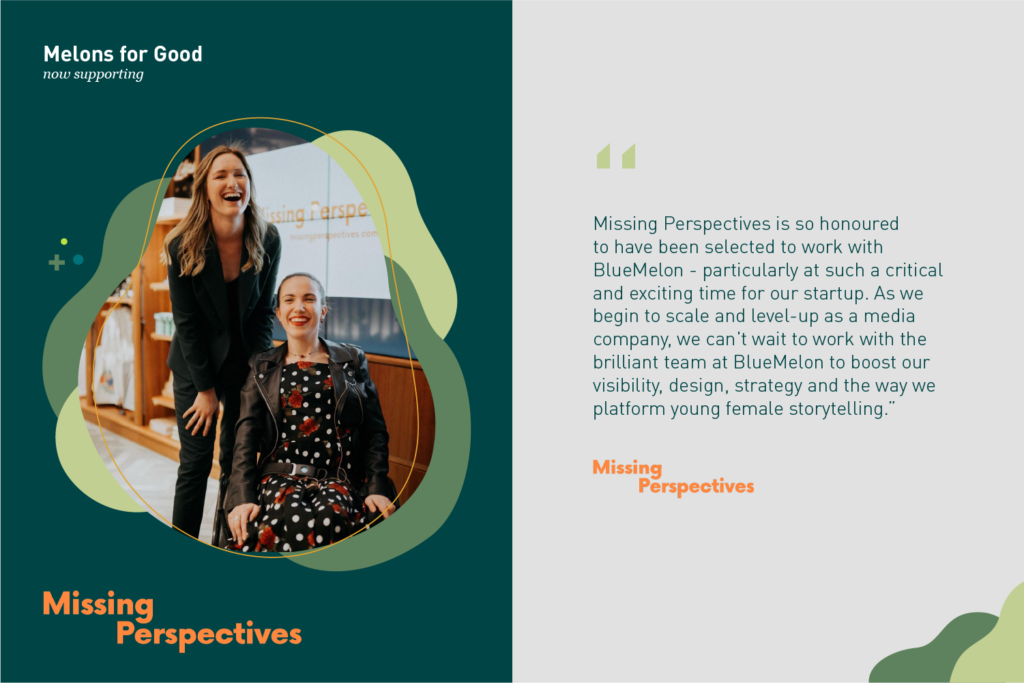 The Go-To Content Partner for Product Marketing Managers Around the Globe