A juicy brand transformation.
Nectar were one of the first entrants into the cold-pressed juice game. They had an amazing product, but were struggling to find a foothold in the market.
BRAND & BRAND COMMUNICATION | CONTENT & SOCIAL
Identity | Packaging | Design System | POS
Nectar began in 2013 and was founded by sisters Kym and Jacinta. Noticing an ever-increasing demand for healthy and delicious beverage options they began crafting a range of products that balanced the perfect blend of health, taste, value and convenience. Nectar became the first company in Australia to offer fruit and vegetable based cold pressed juices that utilised HPP technology and were soon stocking the fridges of cafés, restaurants and retail outlets across the East coast of the country.
Amazing product, ugly packaging.
Nectar's founding sisters Kym and Jacinta kept getting knocked back from potential suppliers who told them that, while their product was outstanding, they couldn't stock their juices in the existing packaging.
Make our brand as delicious as our product.
Nectar engaged BlueMelon to help them get their product onto store shelves and into the tummies of thirsty, health conscious consumers.
We designed a sweet new brand and packaging that was as delicious as Nectar's products.
We designed a beautiful and simple new logo that defined the new brand and solidified its position as a premium pressed-juice brand.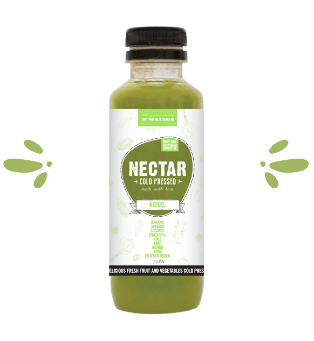 The beautiful new bottle, labels and point of sale collateral finally did justice to the quality product.
Hand drawn illustrations of fruit and vegetables using pen, ink and watercolour were incredibly detailed – they were even tailored to each individual bottle and mix.
The new branding was applied across product collateral, point of sale and digital assets to create a colourful, playful, human and character-filled brand.
After the brand overhaul. Boom.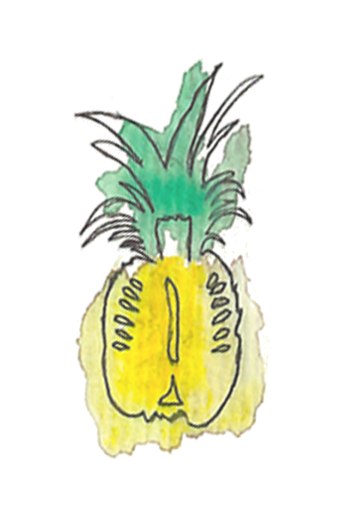 Partnerships with 70 new suppliers

"We had an amazing experience with Blue Melon Design. We were wanting to make a mark in our industry. We needed to take our product and branding to the next level and they did it!!!"
Jacinta McCombe
Co-Founder
Nectar Cold Pressed
Nectar for you, Nectar for me.
Jacinta and Kim could finally realise their goal to introduce Nectar Cold Pressed and its multiple benefits to as many people as possible, who also share their love of health, fun and life.

Is your branding as great as your product?
Ahhhhh. That new brand smell. A brand refresh can breathe new life into your product, increase sales and create a more coherent experience across all of your touch points.
WHAT ARE THE BENEFITS OF WORKING WITH BLUEMELON DESIGN?
Getting brands right is our specialty, we understand what you need and will deliver on your core business values
We focus on the idea of creating memorable and distinctive brands
A brand is more than a logo, a tag line, a style guide or creating a design system for a product. We like to look at brands in a holistic way and craft each element with care. That is our secret.
Brand Strategy, Identity and beautiful executions
The strategy helps us look at the big picture, it sets the path for a healthy market rollout. The identity, is how the brand will work together from voice, look and feel and behaviour. And the execution. Well that is the chocolate icing on the cake.
We like to measure your Brand success
Looking from the inside as well as the outside. We ask, we listen, we evaluate and track how your consumers feel about the brand, or why not, we may check with some internal staff to see how they feel